London's Fabric Nightclub To Re-open
21 November 2016, 16:13 | Updated: 21 November 2016, 16:16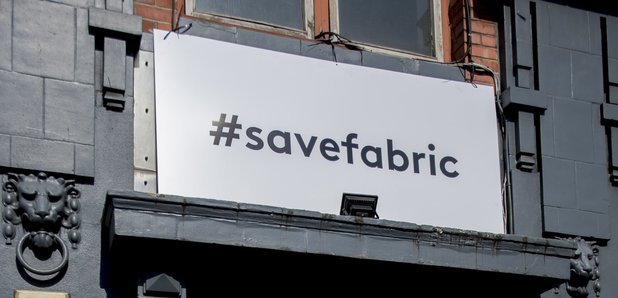 The Mayor of London and the iconic nightclub have both confirmed the good news.
Famous London nightclub, Fabric, is set to re-open following Islington Council's decision to permanently close the venue.
London Mayor, Sadiq Khan confirmed the news on social media today, writing: "I am delighted to confirm that an agreement has been reached to re-open the night club Fabric. I have always said that we needed to find a common-sense solution that protects both the future of Fabric and the safety of all clubbers – as this does. I especially want to thank Islington Council for working so hard to come to this solution."
See his full post below:
Organisers at the nightclub also took to Facebook to thank all their supporters in a statement entitled You Saved Fabric, writing: "We are hugely thankful to be able to confirm the news that we have won our licence back. We owe everything to our supporters.
"We really would not be here today without your unparalleled support and generosity. So many different people stepped up to put their voices to our cause, artists from all corners of the music community, fellow promoters who have put on huge events from us and clubbers from around the world who all united behind us."
See their full post below:
Fabric's license was originally revoked on 6 September by Islington Council, following the death of two 18-year-old men, Ryan Browne and Jack Crossley.
The legendary club, known around the world for its contribution to nightlife and rave culture, released an official statement at the time, which read: "fabric is extremely disappointed with Islington Council's decision to revoke our license. This is an especially sad day for those who have supported us, particularly the 250 staff who will now lose their jobs.
"Closing fabric is not the answer to the drug-related problems clubs like ours are working to prevent, and sets a troubling precedent for the future of London's night time economy."