Listen Up Brits: This Is How You Should Be Making Your Tea...
21 April 2017, 12:58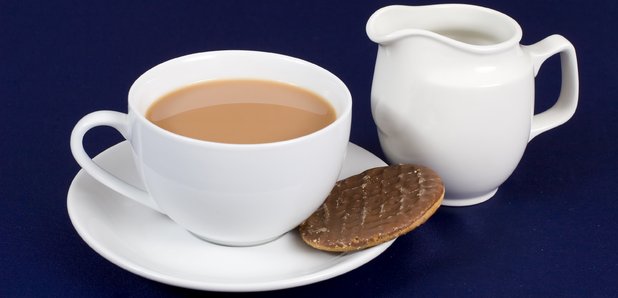 Celebrate National Tea Day by settling the score once and for all.
We've all had someone someone make us a brew only to watch on in horror as they create tea-based sacrilege and pour the ingredients in the wrong order.
But we no longer have to hold our tongues, as back in 2016, experts revealed the proper way to make a cuppa. So listen up tea lovers: this is serious.
Eagled-eyed Twitter user, Gary Andrews, found the answer in Time Out's guide to tea making and (thankfully) posted it for the world to see.
It's official as @TimeOutLondon say so: milk after water not before. pic.twitter.com/nlnMb3cek8

— Gary Andrews (@garyandrews) February 23, 2016
In the guide, Sebastian Michaelis advises that mug-users should always put the milk in AFTER, because putting it in before will "reduce the water temperature and inhibit brewing."
Meanwhile, Tim Offray points out that adding milk last also allows you to "control the strength of your tea more easily".
And if that wasn't enough for us, it turns out Tom Meighan from Kasabian agrees. Of course he does.
Watch the You're In Love With A Psycho rocker showing Radio X how it's done here:
So there you have it people. Proof of what you knew all along.
Anyone fancy a brew?