Ewan McGregor and Jonny Lee Miller Don Suits While Filming Trainspotting 2
7 June 2016, 16:44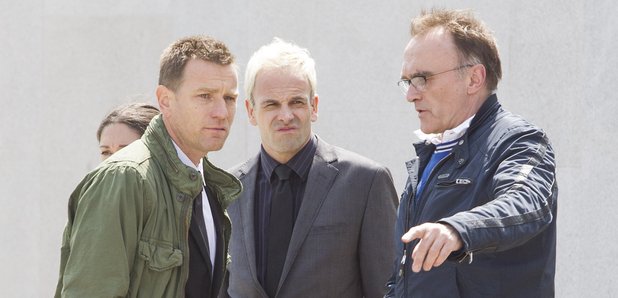 The pair - who star as Renton and Sick Boy - were spotted shooting scenes for the sequel in Edinburgh.
Pictures of Ewan McGregor and Jonny Lee Miller have emerged from the filming of Trainspotting 2 in Edinburgh this week.
The actors - who played Mark Renton and Simon 'Sick Boy' Williamson in the original 1996 film - have been spotted reprising the characters for the first time this weekend, while shooting outside the Scottish Parliament Building.
In the snaps, the pair go for a smarter look than we're used to seeing from the characters, as they take direction from returning helmsman Danny Boyle.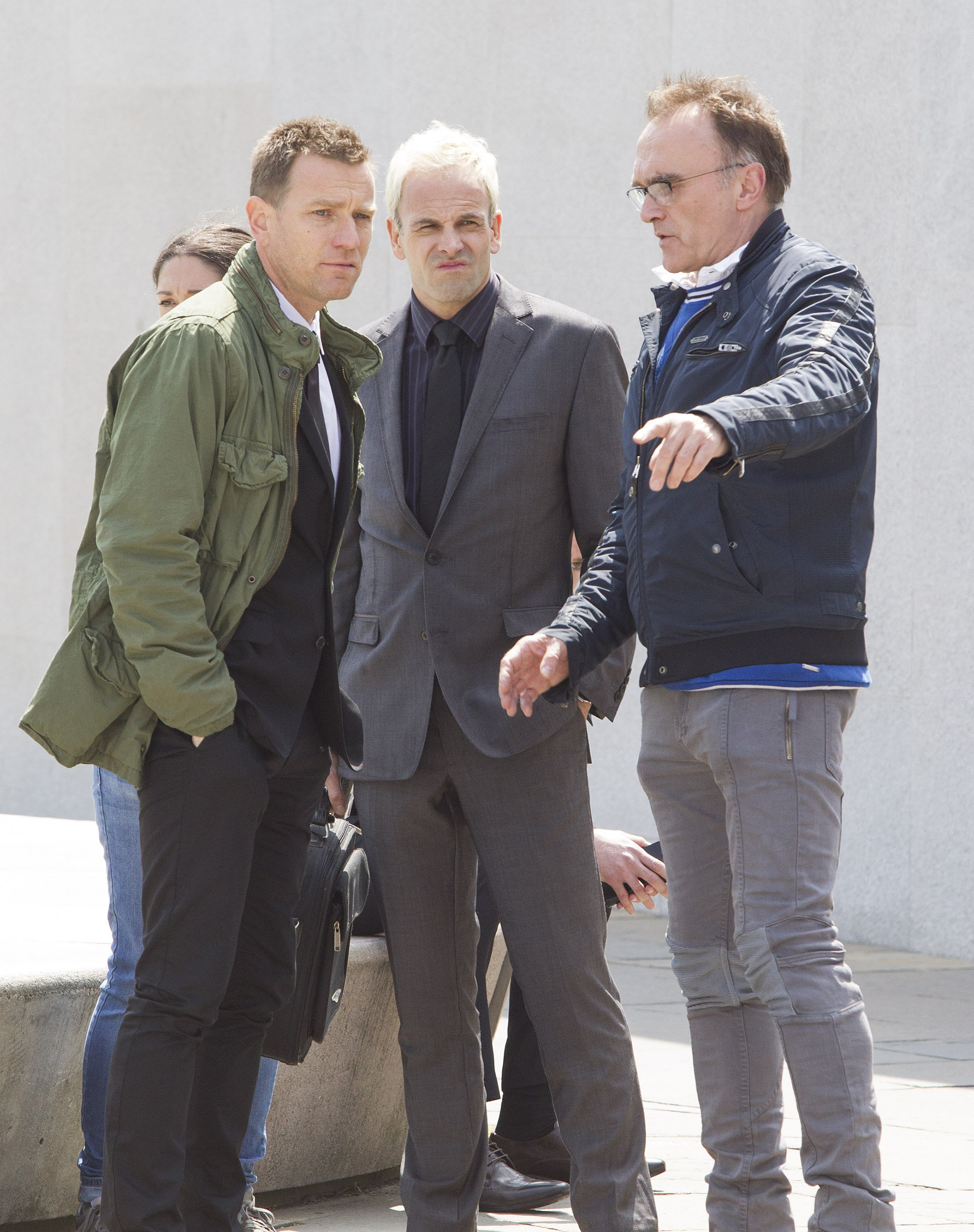 Renton's haircut's appears to have grown from its number one, while Sick Boy's kept his peroxide locks.
The picture below, sees Miller shooting a scene with an unknown actress set to feature in the film.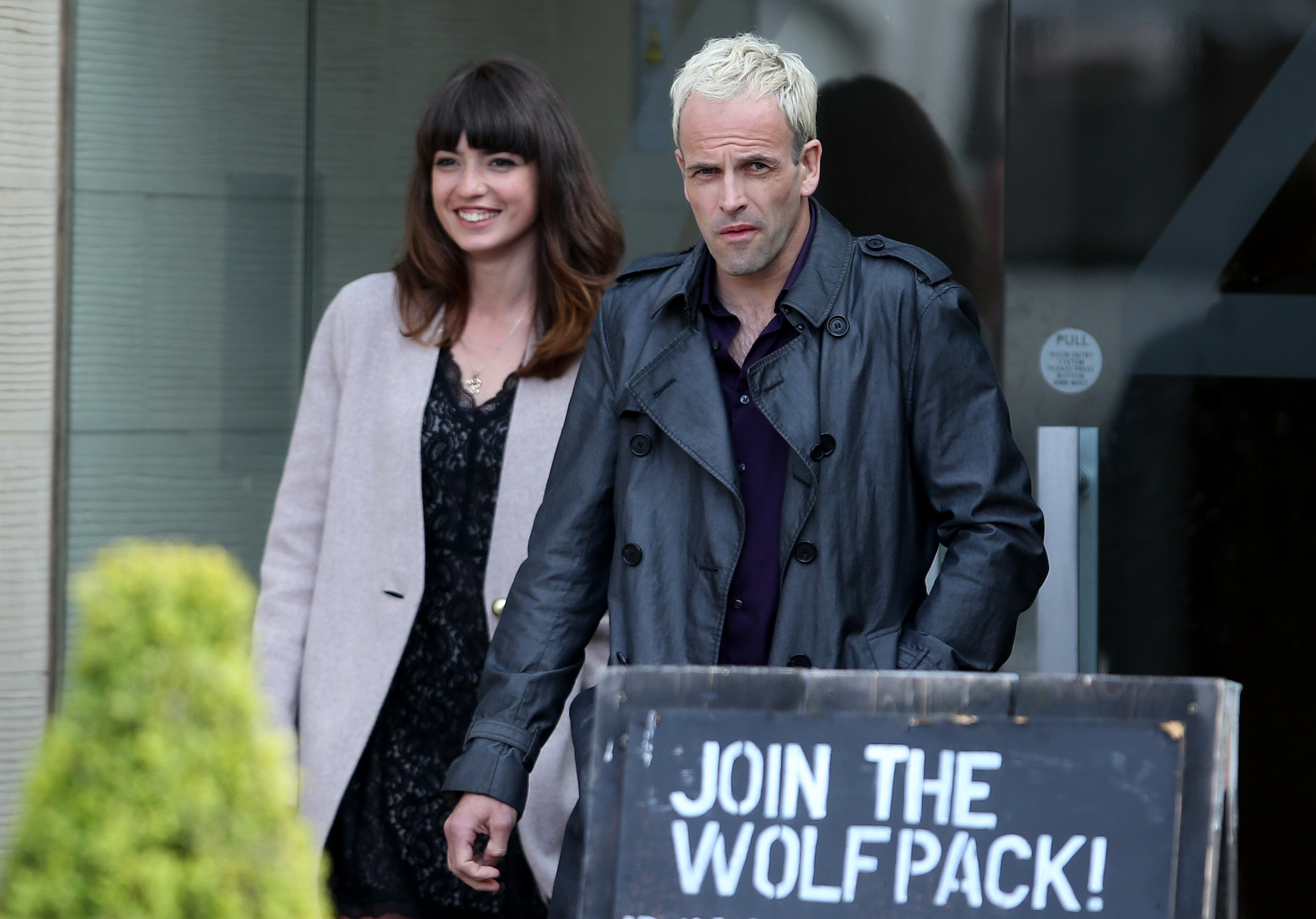 The sequel is set ten years after Trainspotting and sees the characters cross paths again, against the backdrop of the pornography business.
And by the looks of things, the actors are happier than ever to be reunited off-screen too.
Johnny Lee Miller posted a snap of himself and McGregor wearing matching tweed baker boy hats on Instagram:
The film - which is taken from Irvine Welsh's Porno novel - is set for cinemas on 27 January 2017.
Meanwhile, last week it was reported that the sequel could be looking for extras for an 80s night club scene.
According to a Facebook event page made by the Cav Edinburgh, Danny Boyle and the original cast will be in the Scottish city on 14 June, and they're inviting extras to head to the nightclub.
The club states that all attendees must "be between 18 & 30 years old" and "come dressed for an 80s night," with prizes up for grabs for the most impressive outfits.
See their full post below: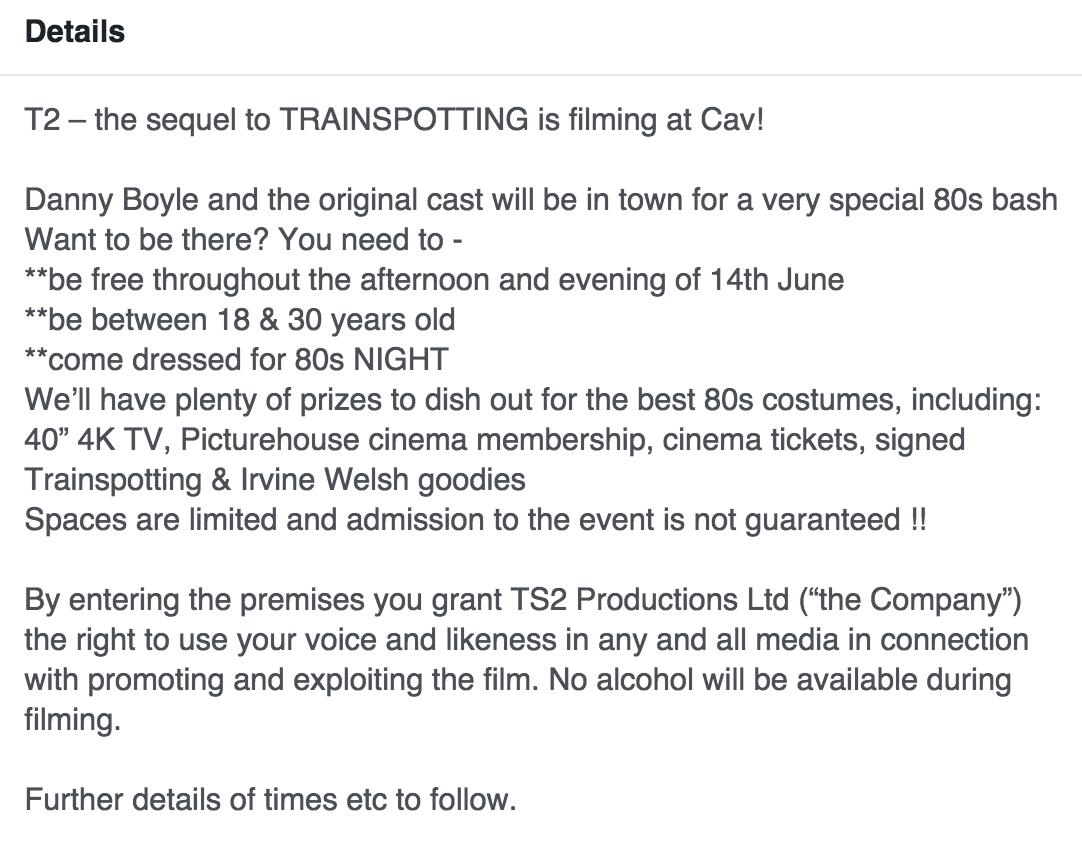 Would you be up for it? Let us know below: