Here's Everything You Need To Know About Movember 2016
26 October 2016, 09:22 | Updated: 26 October 2016, 10:23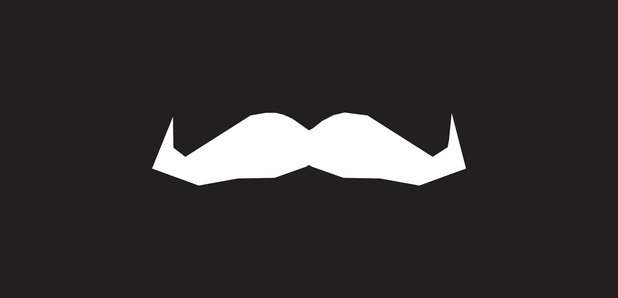 Find out more about the foundation, and how you can become a Mo Bro or Mo Sista here.
October is almost over, which means Movember - otherwise known as the most follicly-fabulous month of the year - is almost upon us.
After being launched by two Australian mates and their 30 friends in 2003, the foundation has gone from strength to strength, mobilising over 5 million Mo Bros and Mo Sistas in the fight against men's health around the world.
But, it's not all about growing an impressive moustache and having an awesome pun for a name. Or just about prostate cancer, either.
Thirteen years on and the statistics for males look bleaker than ever, with men losing their lives on average four years younger than women.
That's why the Movember foundation seeks to tackle the key issues faced by men, while encouraging them to stay healthy in all areas of their lives.
This year Movember is giving you three ways to help one cause:
1. Grow a Mo, save a Bro
The clue's in the title on this one. If you've got the power to grow, why not sign up to Grow a Mo for the next 30 days, shave at dawn from 1 November and start your epic moustache journey? If you want, you can even auction off your face to the highest bidder or dye your 'tache a different colour every day. Mo Sistas are also encouraged to join and support their Bros by getting creative and raising funds, whether it means making their own glitter 'tache or donning a fake Mo for 30 days.
2. Move - get active for men's health
Raise funds for men's health, while doing something good for yourself. Sign up for a Move challenge and work towards a personal goal, whether it be learning how to swim, cycling 300kms in just 30 days, or going to the gym in a superhero costume all month. Whatever you choose to do, Move is all about pushing yourself to reach your personal best.
3. Host an event
Organise or attend a Movember event, while raising funds for men's health in the process. Absolutely anything goes and you can register to host your own event, or find out about happenings in your area here.
But, if that doesn't get you Mo-tivated, then maybe this will:
• Every hour one man dies from prostate cancer
• On average 13 men each day take their own life in the UK
• Testicular cancer is the most common cancer in men aged 25-49
Luckily, there's people fighting the good fight and seeking to change these grim figures.
Since it's inception, the Movember Foundation has funded over 1,200 game-changing programmes in prostate cancer, testicular cancer and suicide prevention around the world, whilst positively challenging the way in which men's health issues are researched and addressed.
To get involved in their cause, sign up at Movember.com, and don't forget to use the #Movember hashtag.
Get some inspiration below:
For more information and to join the movement, visit Movember.com.