Eugene McGuinness To Play This Feeling 8th Anniversary Gigs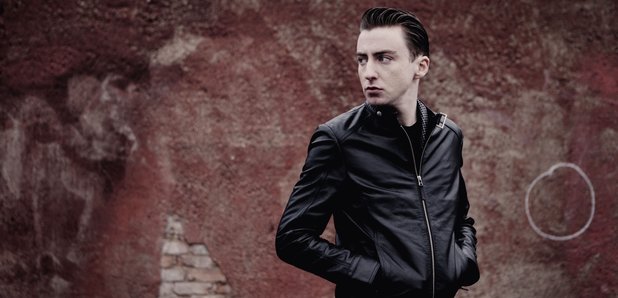 The singer-songwriter will play This Feeling Manchester & headline the This Feeling stage at Dunfermline Live.
The iconic rock n' roll club night is now in its eighth year and has been at the forefront of new guitar music for all of them. To mark the occasion, Eugene McGuinness will play two special shows as part of the celebrations.
Eugene plays This Feeling Manchester, in association with Jack Daniels, at The Ruby Lounge October 10th. He then headlines the This Feeling stage at Dunfermline Live in Scotland. Also playing at the festival are Embrace, King Creosote, Dexters and a host of exciting new Scottish bands taking place across various venues in Dunfermline, Scotland.
Head to www.thisfeeling.co.uk for more information.
Check out This Feeling's dates for their huge anniversary month below.
- This Feeling London at The MacBeth (Jack's Place) Oct 3rd ft Hidden Charms (live), The Van Doos (live), The Frankly's (live), Nick Mercer Jnr (live) + Dexters (DJ)
- This Feeling Edinburgh at the Voodoo Rooms Oct 3rd ft Caravan Club (live), Emelle (live), The Dirty Wurks (live), Black Cat Bone (live) + The Jackals (DJ)
- This Feeling Glasgow at the Record Factory Oct 4th ft The Pacific Blues (live), Ghost Alaska (live), Kill City Radio (live), Baren (live) + Kyle Neary (DJ)
- This Feeling Milton Keynes at the Crauford Arms Oct 4th ft Jonny Brown ex Twisted Wheel (live), The Harrington Blues (live), Lawrence Bray (live), The Scruff (live) + This Feeling DJs till 2am
- This Feeling Manchester in association with Jack Daniels at The Ruby Lounge Oct 10th ft Eugene McGuinness (live), Alias Kid (live), Hidden Charms (live), Lucky T Jackson (live), Gigslutz (DJ) & Hattie Pearson of Radio X (DJ)
- This Feeling Birmingham at The Victoria Oct 11th ft The Assist (live), Thieves (live), Plastic Factory (live) + This Feeling DJs till 2am
- This Feeling Liverpool at The Magnet Oct 24th ft Hidden Charms (live), Whitecliff (live), The Vryll Society (live), Paddy Clegg (live) + Gigslutz (DJ)