So Somebody's Published An Erotic Novel About Donald Trump...
22 January 2016, 15:39 | Updated: 25 April 2016, 15:17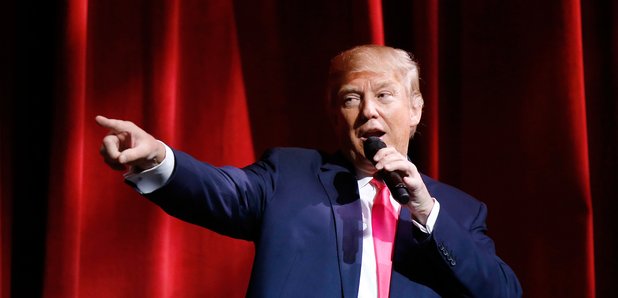 Trump Temptation: The Billionaire & The Bellboy is available on Kindle for $1.99.
Donald Trump stirs plenty of different feelings in people, but nobody ever thought ANY of those feelings would be sexual.
However, Elijah Daniel has created an erotic novel inspired by the politician and tycoon, and it's available to download on Amazon.
Trump Temptation: The Billionaire & The Bellboy is a fictional tale of Donald Trump and his sexual liaisons with a bell boy, and it could be yours to own on Kindle for a measly $1.99.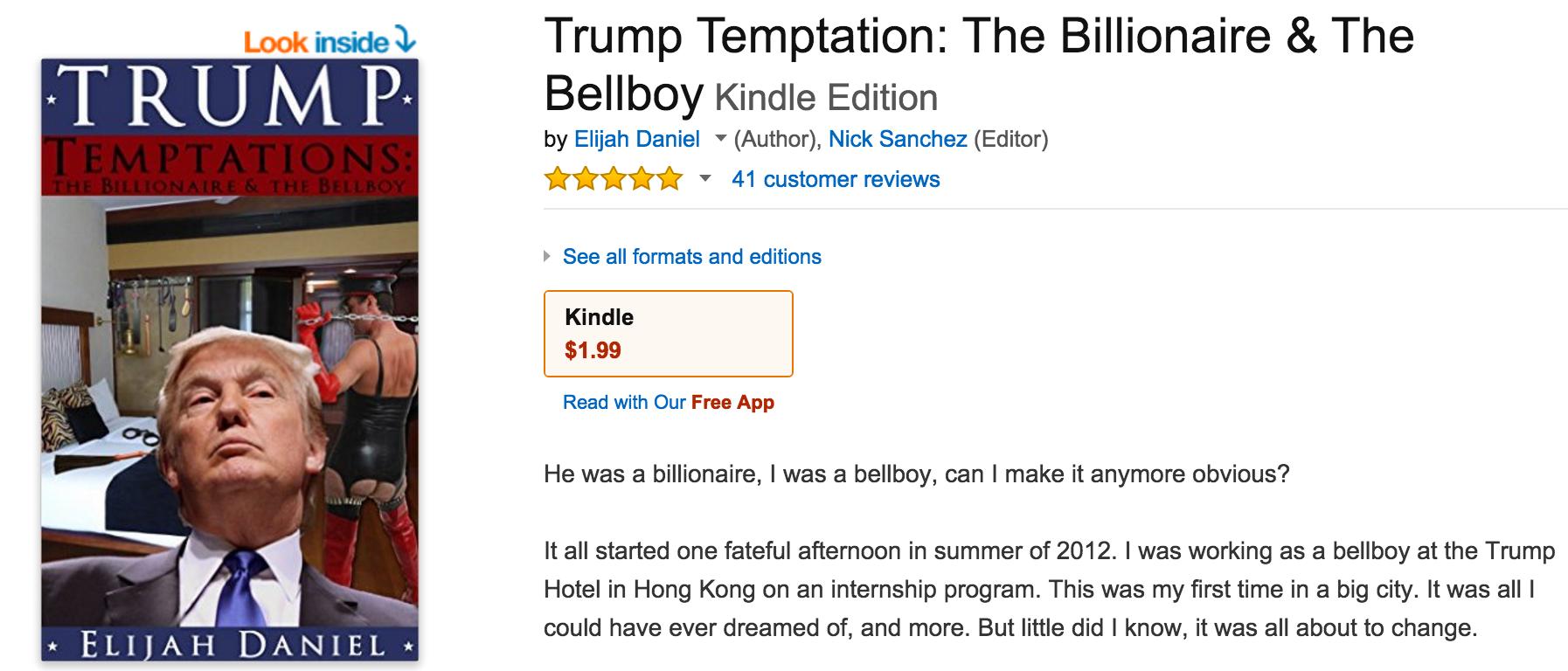 The blurb on the website begins: "He was a billionaire, I was a bellboy, can I make it anymore obvious?
But if that wasn't enough to tempt you, the 10-page novel has a whopping 5 stars from its 41 customer reviews, with one calling it: "Titillating. Transgressive. Transformative. Trump."
Another posts: "Watch out E L James, we've got a new erotic romance author in our midst. Daniel's story is a new take on beauty and the beast, exploring the inside of Donald Trump, in more ways than one."
But co-author Daniel has explained in his biography that his work of art shouldn't be taken seriously or even read. "I'm a comedian and very bad author, of very awful things," he writes.
"You shouldn't read anything I write. 22 years old, and still disappointing my parents."
In the novel's introduction Daniel warns the readers again, writing: "Stop. What the fuck are you doing? Seriously. Why Are you reading this shit? I wrote this really fucking drunk and in 4 hrs. This is really bad, and it's meant to be really bad. You paid fucking real actual money for this shit. You need to reevaluate your life"
So, while you order your copy of the book, we'll leave you with a recent performance at a Trump rally that everyone wishes was actually work of fiction: