Ecstasy Is Making A Comeback, Say Drug Experts
31 May 2016, 14:11 | Updated: 31 May 2016, 17:37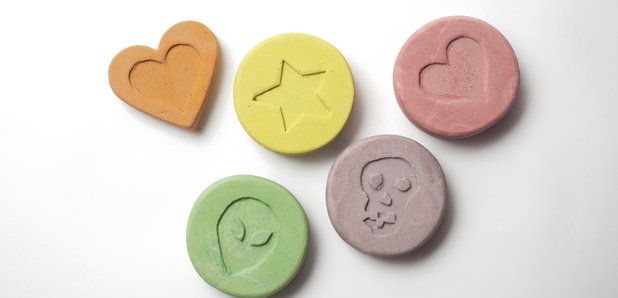 The European Monitoring Centre For Drugs And Drug Addiction (EMCDDA) in Lisbon has just issued their annual report on drug use across the continent, with data pointing to an overall increase in MDMA use in Europe.
It claims that an estimated 2.1 million people aged between 15 and 34 had used MDMA/ecstasy in the past year, which is an increase of 300,000 since the 2015 report.
The experts say "MDMA prevalence has been on the decline from peak levels attained in the early to mid-2000s. This appears now to be changing."
"There was a discernible shift around ten years ago as users lost trust in tablets and began to switch to using MDMA powders and crystals," says the report. "Since 2010 tablets have had a better reputation for quality."
The report also notes a "creative and sometimes aggressive marketing" of the drug, particularly with MDMA tablet "brands", including Superman, UPS and a variety of shapes and colours. The report adds that Dutch police have seen a "sharp increase" in new designs from 50 in 2012 to 174 in 2014.
Tablets have also been made by drug producers to be sold at specific events, such as the Tomorrowland EDM festival in Belgium and the Amsterdam Dance Event. Pills seized at these shows had "dangerously high" levels of MDMA, say the experts.
Only last month, 17-year-old Faye Allen died after she was thought to have an adverse reaction to a stronger form of ecstasy named "Mastercard" bought at a club in Manchester.
Shortly afterwards, two 21-year-olds were left unconscious after taking pills called "Lego" while at another club in the City, leading Det Insp Brian Morley of Greater Manchester Police to warn: "To those thinking about taking these drugs – they are illegal for a reason. I don't want to have to repeat this statement next weekend, or ever, for that matter. Think of the bigger picture, are the potential consequences really worth it?"