Duran Duran To Donate All Proceeds From Save A Prayer Campaign
17 November 2015, 09:30 | Updated: 17 November 2015, 10:28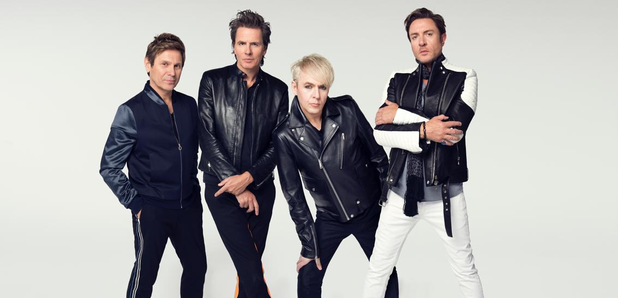 Fans have set up a page to get Eagles Of Death Metal's cover of Duran Duran's track to the top of the charts.
Duran Duran have revealed they will donate all proceeds of Eagle Of Death Metal's cover of Save A Prayer to charity.
A campaign was started to get Eagles OF Death Metal To No.1, as a show of solidarity for the victims of last Friday's attacks at Le Bataclan in Paris.
Today, Duran Duran frontman Simon Le Bon has confirmed that the band will be donating all the royalties they gain from the single.
The Girls On Film singer posted the message on his Twitter account, saying the band will consider "options that are useful, peaceful & uniting."
@EODMforNo1 @DuranDuran will donate all proceeds due to us, from this version. Considering options that are useful, peaceful & uniting.

— Simon Le Bon (@SimonJCLeBON) November 16, 2015
On Monday 16 November, we wrote:
A campaign has been launched to get Eagles Of Death Metal's Save A Prayer to number one, following the attack on their gig at the Bataclan in Paris.
The Facebook page, called Eagles Of Death Metal For No.1, calls for fans to download the track "as a show of support to the band and all of those affected".
The page has over 7000 likes so far and - according to the fan page's Facebook group - the track is No. 8 on the iTunes chart.
Listen to it below:
Meanwhile, over $57K has been raised for the family of Nick Alexander, the Eagles Of Death Metal merchandise seller who lost his life at the Bataclan.
The GoFundMe page reads: "Today or tonight raise a glass to the memory of Nick Alexander a guy doing a simple job of touring with a band and selling t-shirts going new places and making new friends."