Drenge Admit Birthday Gigs Were "A River Of Perspiration"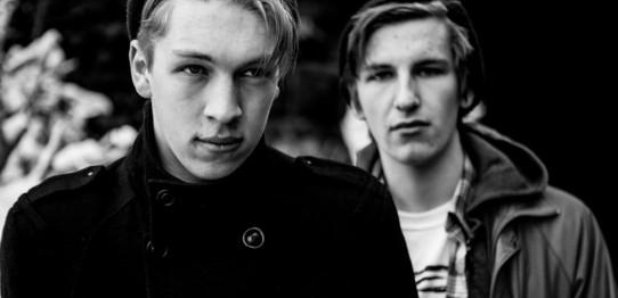 Drenge have admitted they celebrated three years as a band in a bit of a sweaty mess.
The Derbyshire band - consisting of brothers Eoin and Rory Loveless - formed three years ago last week.

The occassion came as the band were in the middle of a three date London residency of sorts - they were at three different small London venues over three nights - St Moritz in Soho, Tipsy Bar in Dalston and the Black Heart in Camden.

"They were very sweaty gigs, I've never seen sweat drip off my arm in quite the way it did. It was like a river of perspiration that just wouldn't end. And no deodorant company in the land could prevent it from happening," Eoin admitted to Radio X's Jo Good backstage at the Roundhouse.

"We broke an air conditioning unit as well to make things worse. It started dripping all over my drums," Rory added.

The band were supporting Arctic Monkeys last night at the London venue as part of this year's iTunes Festival.

Alex Turner has previously spoke of his admiration of the band and Eoin said they weren't too nervous about sharing a stage with such super-stars.

"It's a compeition winners audience, it's not like we playing to a complete Arctic Monkeys audience, it's not like we're playing to a Drenge audience. 3,000 Drenge fans could have applied for tickets and they could have all got tickets and not a singel Arctic Monkeys fan could be in the house... but I doubt it."