Doves members announce new band Black Rivers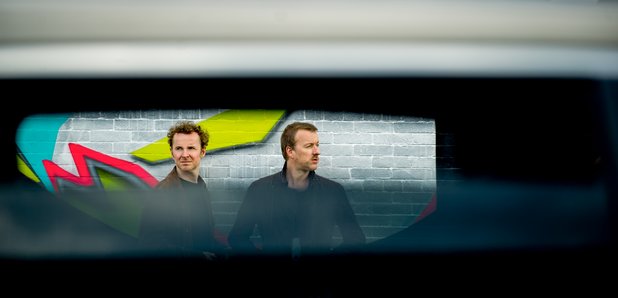 Two thirds of Doves have announced they've joined forces for new band Black Rivers.
Last year saw frontman Jimi Goodwin achieve solo success with album Odludek. Now brothers Jez and Andy have confirmed their own musical return away from the band.
The pair took some time away from each other following 2009's Kingdom of Rust but recently drifted back together, decamping to a remote cottage in Anglesey last winter to write.
The brothers are sharing vocal duties, Jez is playing bass and keyboards and Andy is contributing piano (in addition to their tradition musical skills).
Black Rivers brought in Claudius Mittendorfer (Johnny Mar, Muse, Temples) for mixing duties.
"Some bands are rooted in the reality of the here and now," says Jez. "I suppose we've always been about escapism: searching for something. That's the link, but I wouldn't want to think we sound too much like Doves. The exciting thing about Black Rivers is that we had the freedom to go wherever we wanted."
Black Rivers' debut track The Ship is available for free download from their website www.blackriversofficial.com.
The band will soon make their live debut with two warm-up shows - Gullivers in Manchester on 31 July 31st and Liverpool's The Shipping Forecast on 1 August 1 - before heading to Kendall Calling and Belsonic festivals.
Black Rivers' debut album is planned for release early in 2015.
Jez from the band will be speaking to Danielle Perry on the Radio X Evening Show, tonight from 7pm.