Doves' Jez: 'twin synergy' led to new band Black Rivers
25 July 2014, 12:52 | Updated: 25 July 2014, 12:57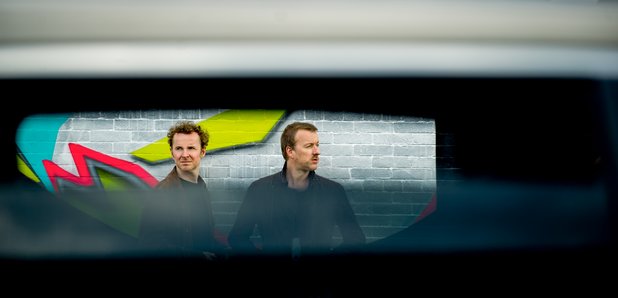 Jez from Doves has told Radio X it was inevitable him and his brother Andy would reunite for a new musical project.
Yesterday the pair announced their new side-project Black Rivers, which sees the brothers sharing vocal duties, Jez is playing bass and keyboards and Andy is contributing pian (in addition to their tradition musical skills).

Speaking to Danielle Perry on last night's Radio X Evening Show Jez admitted he thinks they will always end up making music together.

"I think that will never go away, bearing in mind I guess we're twins," he said. "I don't want to come across too cosmic but that kind of twin synergy thing."

The duo's album is expected to be released in February 2015 and first track The Ship is available as a free download from Black Rivers' website now.

"I did quite a lot of electronic projects and a bit of DJing, I just wanted to basically get as far away from Doves as possible just to enter a new kind of world if you like." Jez said of the genesis of Black Rivers' sound.

"Andy was in another band, that was quite electronic, sort of prog, 70s prog electronic sort of vibe," he added.

"Andy got a sort of new 'man shed' and he got his kit in there and a little recording suite and we just started. There was no plan, we just started jamming together and see what happened and from that day it kind of spun this sort of new idea, it might be fun, let's see where we go with this, you know?

"The more we started recording the deeper we got into the sound and it got really exciting, there was sort of a half way point where it's was like, if I'm personally moved by this - and Andy was - then it would be nice to think that other people would dig it as well."