Donnie Darko Returning To Cinemas For 15th Anniversary
1 November 2016, 12:34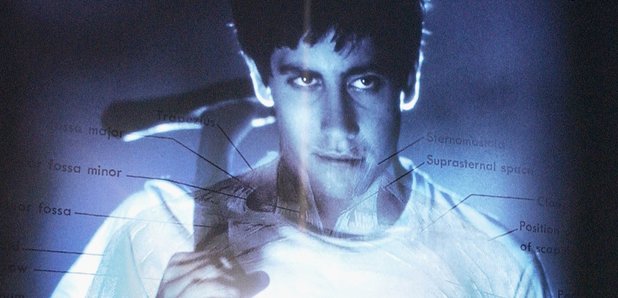 Find out where and when you can watch the cult classic from 2001.
There are those of us of a certain age for whom Donnie Darko really is a cult classic.
Like Salinger's Catcher in the Rye or Coupland's Generation X, if you encountered it at the right age (i.e. as an angsty teen), it's one you can relate to.
The fact the film will be celebrating its 15th year anniversary this December makes those of us who were wide-eyed teenagers during the original release feel OLD.
But don't worry, we can rediscover our youths collectively on the 23rd of the month, when Arrow Films will be re-releasing it nationwide.
It's even got a brand new 4K restoration, all film geeks will be pleased to hear.
The film was a genre-defying blend of psychological horror and sci-fi, and featured a very young, sleepwalking Jake Gyllenhaal making friends with a six-foot rabbit named Frank.
If none of this is ringing a bell, you missed out, so make sure you head down to the BFI on the 16 December for an exclusive screening ahead of its release.
See the original trailer for Donnie Darko here: