Dog Gets Left Alone For 3 Hours And Decides To Redecorate The House...
6 April 2016, 12:52 | Updated: 25 April 2016, 13:26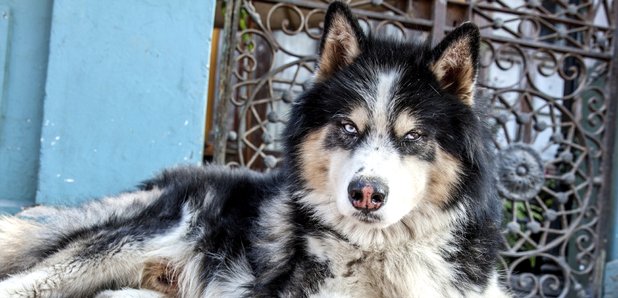 This family were in for a surprise when they returned home after a trip to the cinema.
Anyone who's ever had a puppy knows the first three months are hell. You can't take your eyes off your dog for three minute, let alone leave it for three hours.
But, when a family did just that, braving a trip to the local cinema, their pet Husky let them know their decision was ill-advised.
The pictures, posted Reddit see the naughty dog decide to finger - or rather paw - paint all over the house with black paint and not one room was spared!
Scroll through the pictures to witness his handiwork:
A family went to movie for 3 hrs come back to this
A true Jackson Paw-llock!
Despite ruining every room in the house, the dog did somehow remember it wasn't allowed on the bed, leaving only a single mucky paw print before thinking better of it.
At least he didn't resort to violence like this naughty dog.
View post on imgur.com
Huskies aren't all bad, though. Granted, none of them could be as chilled as this guy...
Motherfucking scritches.