This Is Delivery Man Followed Customer Instructions To A T, WIth Hilarious Results...
29 February 2016, 15:29 | Updated: 25 April 2016, 15:09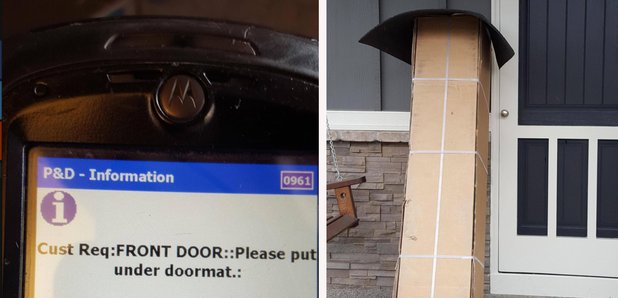 Now that really is FedExcellent.
We all know how frustrating it can be when you order something online, and it doesn't get to you because of shoddy delivery men.
But this guy seemed to go above and beyond to prove he was following the customers instructions... even if it was a bit ridiculous.
The images were posted on the FedExcellent room by Reddit user, ajl5991, with the caption: "I'm just here to serve the customer."
The first shows the delivery man's handset, which is displayed with the customer request: "Please put under doormat".
I'm just here to serve the customer
But, click on the picture and scroll down, and you'll see the delivery man did just that, despite the fact the package was just slightly too big to fit under it.
Classic. You can't blame him for trying can you?
Pictures: Reddit/ajl5991