Death From Above 1979: "People told us NOT to make a new record"
9 September 2014, 11:37 | Updated: 9 September 2014, 12:25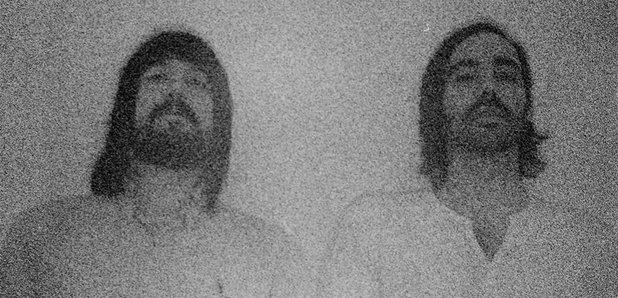 Death From Above 1979 have finally released a follow up to You're A Woman, I'm A Machine - The Physical World.
Speaking to Radio X's Danielle Perry Sebastien Grainger and Jesse F. Keeler denied reports their return was because of popular demand.

"More people told us to not make another record than told us to make another one," Sebastien admitted. "Our friends were like, 'Why would you make another one? Why would you do that?'"

"It's true in the sense that what really motivated us was when we started playing shows again and seeing the excitement of the crowd. Not because it makes me feel good, you know like personally my ego or anything; it's the preciousness of having something that is exciting. People having something to be energised by is special."

It took ten years for for DFA 1979 to release their second album - but will there ever be a third one?

"Here's the trade off," Jesse responded. "We could probably make another record for the world right away, but it would require us not touring at all.

"I will happily make another record and stay home and do that but it's kind of one or the other. In the previous instance, we really wanted to make more music but we just didn't have the chance, you know?"
The Physical World is Radio X's Album of the Week.