Daughter, Kodaline, Bastille, Franz Ferdinand and Chvrches for Somerset House shows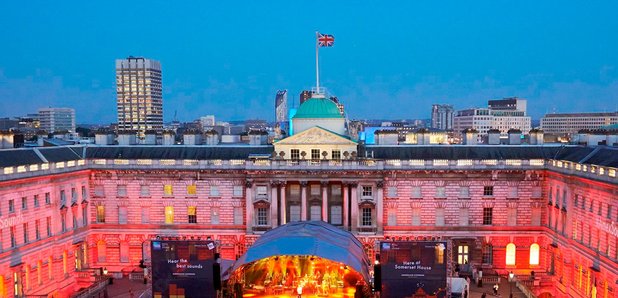 The Summer Series at Somerset House has announced it is returning this July with Franz Ferdinand and Bastille among the acts headlining a show at the London landmark.
Daughter, Kodaline and Kelis will also each headline a night of the series, which takes place July 10 -2 0 2014.

Tickets go on sale Friday 21 March at 9am and will be available from the Somerset House website.
Summer Series at Somerset House 2014 Headliners:
July 10 - DAUGHTER
July 11 - KODALINE
July 12 - AGNES OBEL
July 13 - THE CAT EMPIRE
July 14 - KELIS
July 15 - BASTILLE
July 16 - FRANZ FERDINAND
July 17 - CHVRCHES
July 18 - SAM SMITH
July 19 - CLEAN BANDIT
July 20 - LITTLE DRAGON