Dan le Sac vs Scroobius Pip: The Third Album Was Always Going To Happen
8 October 2013, 13:40 | Updated: 8 October 2013, 13:46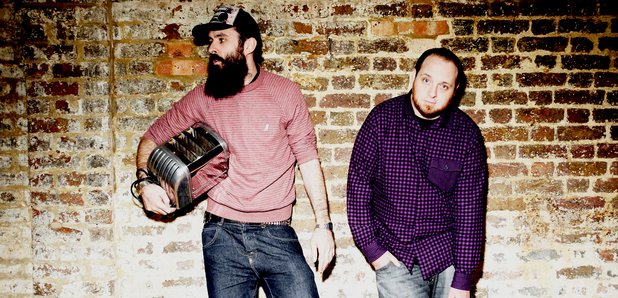 Scroobius Pip has told Radio X he and collaborator Dan le Sac have had a lot of people saying they didn't think they would return.
After both releasing successful solo albums Dan le Sac vs Scroobius Pip's third album Repent Replenish Repeat was released this week.

It is the follow up to 2010's The Logic of Chance and, speaking to Radio X's John Kennedy, Pip admitted they hadn't meant for it to take so long.

"It was always the intention for the third album to happen but then we spent longer doing our solo albums than expected. But we didn't expect it to be a three year gap. You can never know. It was always the plan to get back to the third one," he said.

"A lot of people are like 'why have you decided to get back together?' It's not getting back together we're just people making music... we've made another album. It was always the plan."

Dan and Pip admitted to John that it was him playing their first single on X-Posure that got it all started.

"Literally when you played Thou Shalt [Not Kill] for the first time we'd never had a discussion of being a group or being an act," Pip said.

"We'd just made this song together. Then a few months after that we had two tours booked, an album on the way. We never said 'this is us', it just happened naturally."

Dan le Sac vs Scroobius Pip had only played one gig together when Thou Shalt Not Kill got its first play on Radio X - but John Kennedy said when he saw them live shortly after it didn't show.

"It's because we chose to have a style and persona that is shambolic and disorganised," Pip joked. "So it seems like a stylistic choice rather than 'that's just what you're getting, this is us at our best'."