This Guy Covered Imagine Dragons Using Kitchen Utensils...
12 May 2017, 11:43 | Updated: 12 May 2017, 15:27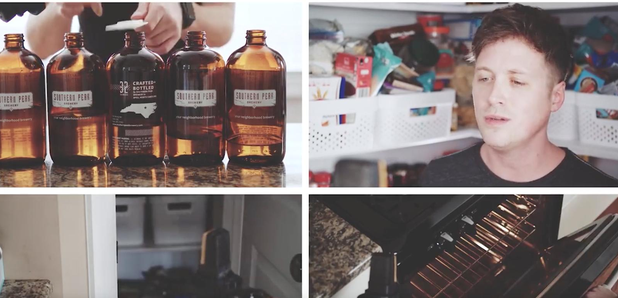 Imagine Dragons make BIG music, and somehow this guy has managed to pull it off in his kitchen!
If you've ever listened to Imagine Dragons, you'll know how anthemic their tunes are. The band's sound is made up of huge riffs and enormous choruses. It's safe to say they're pretty hard to replicate. Chase Holfelder, however, has somehow managed to do it.
Singer and youtube star Chase has recreated Imagine Dragons' new tune Believer using only items he's found in his kitchen. You NEED to listen to this.
Not bad, eh?
Chase has made a bit of a name for himself on Youtube with his reworks of chart tunes. You can listen to more of his work below.
You can find more information about Chase Holfelder here.