Courtney Love Writes Post On What She Trusts Over Trump
7 November 2016, 11:03 | Updated: 7 November 2016, 11:13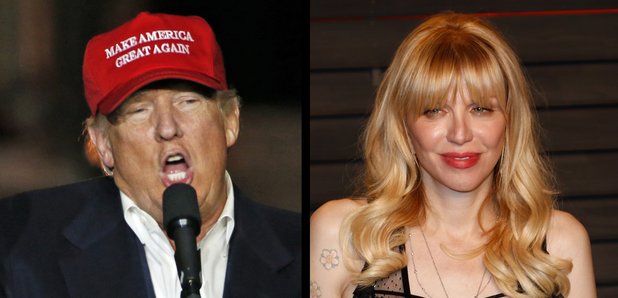 Read her Instagram post, which name drops the likes of Pee-wee Herman and OJ Simpson.
Courtney Love has shared a post about things she trusts more than Donald Trump, and she hasn't held back.
The former Hole frontwoman took to Twitter to endorse Hilary Clinton and post an image on Instagram, which read: "I would trust PeeWee Herman sitting behind me in a theatre while on a date with OJ Simpson drinking at Bill Cosbys bar with Flint Michigan ice cubes after riding the radiator with Ray Rice all while Casey Anthony babysits for me before I would trust that pussy grabber Trump for president."
See it here:
The Violet singer finished off her savage post with the hashtags: "#think #vote #imwithher #usa #letsgetreal #hillaryclinton".
Love is the most recent musician to show her support for the Democratic cadidate, with Katy Perry, Jon Bon Jovi, Jay Z and Beyonce standing behind her.