A Hole Lot Of Something? Courtney Love hints at Hole Reunion With Instagram Snap
9 May 2016, 10:00 | Updated: 9 May 2016, 10:29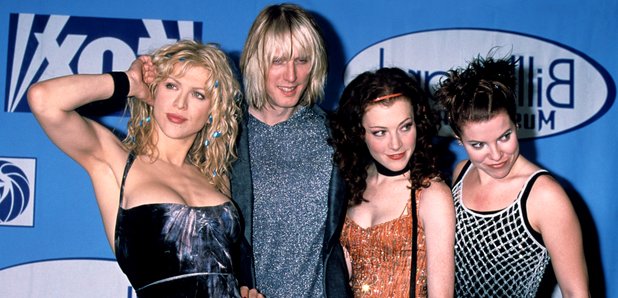 The former frontwoman took a snap with former members Patty Schemel and Melissa Auf Der Maur.
Courtney Love has hinted that Hole could be set reform.
The Celebrity Skin singer posted a snap on her Instagram page, posing with drummer Patty Schemel and bassist Melissa Auf Der Maur, alongside the caption: "with the girls, serving up a Hole lot of something. maybe".
See the snap below:
Courtney Love previously talked about the possibility of a Hole comeback, revealing that while she's "proud" of the band, she wouldn't want to reunite unless they created "something new".
"I would say I'm really proud of Hole," she told Dazed . "I would say Hole was a really good band, it might still be because I can't remember why I broke it up and we all still get along then why not stick it back together… it's more lucrative to stick it back together.
Maybe they've come up with something new?