Courtney Love Does Deep Throat On Film
30 March 2005, 22:18 | Updated: 23 November 2015, 11:31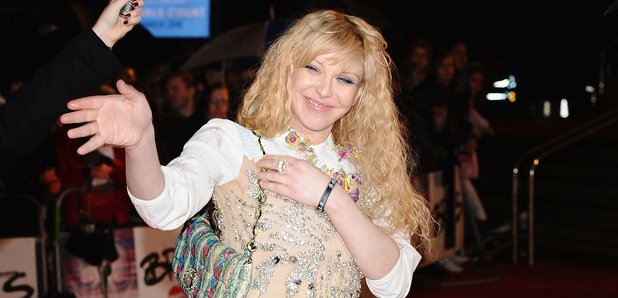 Courtney Love is planning to revive her Hollywood career by making a movie comeback playing the role of legendary porn star and 'Deep Throat' actress Linda Lovelace in a new biopic.
Love, 40 this year, has reportedly accepted the role of playing Lovelace, who rose to international fame after appearing in the first mainstream porno movie 'Deep Throat' in 1972.
'Deep Throat' was banned by the then president Richard Nixon's administration in 23 states yet became a huge overground worldwide hit and went on to earn approximately $600 million.
The film, tentatively entitled 'Lovelace' will chart the life of the porn actress (real name Linda Boreman) who, after the movie's release, became a feminist activist and anti-porn campaigner, maintaining she was coerced into making the film and was never paid.
Lovelace died in April 2002, aged 53, after sustaining injuries in a car crash.
This won't be the first time Courtney Love has acted out the role of a porn icon. In 1996 she starred alongside Woody Harrelson, as Althea Leasure, wife of porn publisher Larry Flynt in the film 'The People Vs Larry Flynt' a role which won her no small critical acclaim and a Golden Globe nomination.
In other Courtney Love news, the former Hole frontwoman and ex-Mrs Kurt Cobain has collaborated with ex-Faith No More keyboardist Roddy Bottum to record a song (fittingly called) 'Love, Love, Love' which will appear on the soundtrack to the new movie 'Adam & Steve'.