WATCH: Corey Feldman Thanks Haters After Today Show Backlash
20 September 2016, 16:49 | Updated: 20 September 2016, 16:51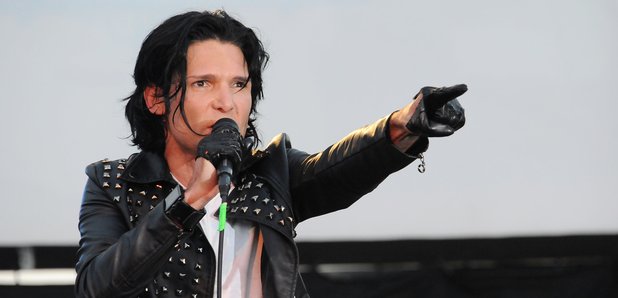 The Goonies star, who performed on the Today Show, has hit back at his critics online.
Cory Feldman has appeared to thank both his fans and "the haters" after his Today Show performance went viral.
The child star, who is most known for his roles in The Goonies, Stand By Me and The Lost Boys, caused a stir after appearing on The Today Show to perform his Go 4 It single, from his fifth album Angelic 2 the Core.
Watch it below:
After a backlash which saw some brand the Michael Jackson-inspired performance as weird, the star revealed in an emotional Facebook post that he was too afraid to leave the house.
As People Magazine reported, a deleted Facebook Live session saw the 45-year old and one of his Angels, Courtney Anne, slam their critics in a heartfelt video as Feldman sobbed.
Now, in another Facebook Live video which appears to have been later deleted, Feldman says: "Thank you so much of course to our fans, we love you so much.
"But on top of it, thank you to the haters [...] Because you know what? Because of you guys, we're number one all over the world!"
Watch it below here: