Chvrches, Jack Garratt and The Jam Singles Named For Secret 7" Project
7 January 2016, 19:20 | Updated: 7 January 2016, 19:22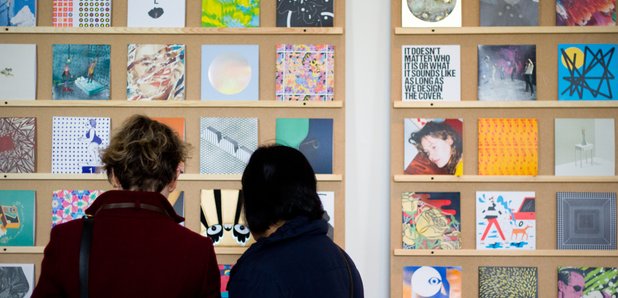 All profits for this year's sale will go to Amnesty International UK.
Secret 7" has announced the details of its 5th anniversary event.
The project - which sees limited-edition 7" singles pressed and re-skinned for a charitable cause, has announced the tracks and artists who are set to take part this year.
John Lennon, The Jam, Chvrches, Tame Impala, Etta James, Jack Garratt and Max Richter will each have 100 limited-edition 7" singles covered in unique artist-designed sleeves, with a global collective of creatives invited to take part.
Our secrets are out! Discover our 2016 tracks, good cause and new home: https://t.co/uysQyZkoQ6 pic.twitter.com/PBiMNeTgHH

— Secret 7'' (@Secret7s) January 7, 2016
All 700 singles will be exhibited at Secret 7"s new home, Sonos Studio in Shoreditch, London, from 8 April – 1 May 2016.

After the public exhibition, music fans will be invited to buy the singles for £50 each on 2 May, but their designers will not be revealed until the items are bought.
All of the profits from the sales will go to Amnesty International UK, this year's charity beneficiary.
Designer hopefuls can submit their artwork to be considered for the 2016 exhibition via the website, secret-7.com, from now until 2 March 2016.
Among the sleeves crafted by members of the public will be creations from world-famous artists, with previous years seeing the likes of Sir Peter Blake, Yoko Ono, Sir Paul Smith, Ai Weiwei and Gilbert & George take part.
Since 2012, Secret 7" has produced and sold over 2,700 individually-crafted sleeves, raising over £130,000 for charitable causes.
Past musicians to receive the Secret 7" treatment include The Rolling Stones, Massive Attack and The Cure.
See this year's artists and the 7" singles set to be pressed below:

John Lennon – Imagine
Etta James – At Last
Max Richter – Dream 3
The Jam – Art School
Tame Impala – The Less I Know The Better
Chvrches – Clearest Blue
Jack Garratt – Worry