Chris Cornell's Wife Says: "He Didn't Want To Die"
28 June 2017, 15:42 | Updated: 28 June 2017, 17:48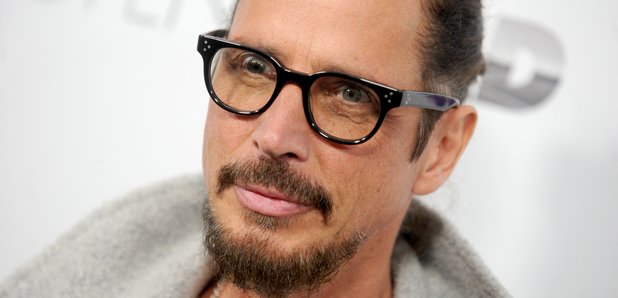 "This was not a depressed man," his widow Vicky insists.
Chris Cornell's wife insists he "didn't want to die" and maintains he wasn't a "depressed man" before apparently committing suicide last month.

The Soundgarden frontman was found dead in his hotel room hours after finishing a gig in Detroit on 18 May, and though his passing was ruled a suicide by hanging, the rocker's spouse Vicky believes his state of mind had been dramatically altered because of his usage of prescription drugs.

Vicky told People magazine: "My Chris was happy, loving, caring and warm. This was not a depressed man - it wasn't like I missed that. What I missed were the signs of addiction.

"He didn't want to die. If he was of sound mind, I know he wouldn't have done this."

The Black Hole Sun singer had been sober since 2009 but Vicky admits she missed signs he may have been struggling before his death. She said: "I relaxed, I guess."

Chris had been prescribed anti-anxiety drug Ativan - one of the substances found in his system after his death - to help him sleep, but had seemed deprived of rest.

Vicky said: "That was a sign something was off."

The night the Audioslave singer took his own life, he had woken Vicky by remotely turning their home lights on and off via an app on his phone, prompting his worried wife to call him.

She recalled: "He was on a rant. I said, 'You need to tell me what you took,' and he just got mean. That wasn't my Chris...

"Addiction is a disease. "That disease can take over you and has full power."

Worried Vicky - who had 12-year-old daughter Toni, and son Christopher, 11, with her late spouse - then called Chris' bodyguard, Martin Kirsten, who told her the rocker had been taking double his Ativan dose, prompting her to call him back.

When he didn't answer, she asked the minder to check on him, and after breaking down two locked doors, he found Chris slumped in a bathroom.

The 52-year-old singer was pronounced dead when emergency services arrived at the hotel.

Toxicology reports on the singer's body showed that, as well as Ativan, Chris had Naloxone, sedative drug Butalbital, decongestant Pseudoephedrine, and barbiturates in his system at the time of death.
Fellow musicians paid tribute to the late singer, including Red Hot Chili Peppers, who mentioned their fallen comrade onstage: