"We Will Always Love You": Chester Bennington's Ex-Wife Pens Tribute
31 July 2017, 12:00 | Updated: 31 July 2017, 17:55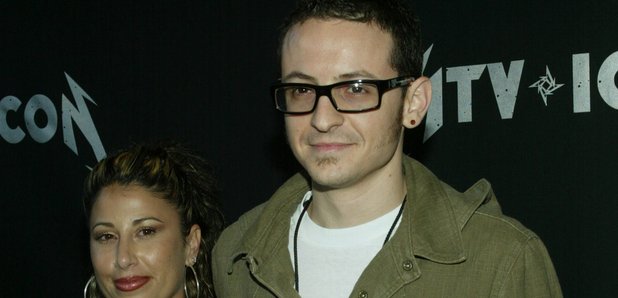 Samantha Bennington has shared a moving dedication to the Linkin Park frontman following his tragic passing this month.
Chester Bennington's ex-wife, Samantha, has shared a heartfelt tribute to the late rocker online, insisting their souls will be "forever connected".
The Linkin Park frontman was laid to rest at South Coast Botanic Gardens,near his home in Palos Verdes, Los Angeles, on Saturday (29 July), and Samantha Bennington - who he had son Draven, 15, with - insisted the singer has moved to "the next level" after fulfilling his "destiny".
She wrote in a post on Facebook: "Words can not express the devastating loss that my son & I both, along with the rest of our families are feeling over my ex husband & son's father's recent passing. Unreal to stay the least.
"I pray from my soul that he is at peace and no longer suffering."
Read her full post here:
She continued: "We are all created the same & connected so Chester you are never "gone". Our souls & energy are forever connected," concluding: "We will always love you Chester.
"From the bottom of our hearts .. love Sam & Draven Bennington (sic)"
Listen to Chester Bennington's isolated vocals on Heavy:
Watch Chester Bennington duet with the late Chris Cornell, who also tragically took his own life:
Watch as the Linkin Park frontman sings Hallelujah at Chris Cornell's funeral: