Chester Bennington's Funeral Takes Place In Los Angeles
30 July 2017, 10:58 | Updated: 30 July 2017, 21:41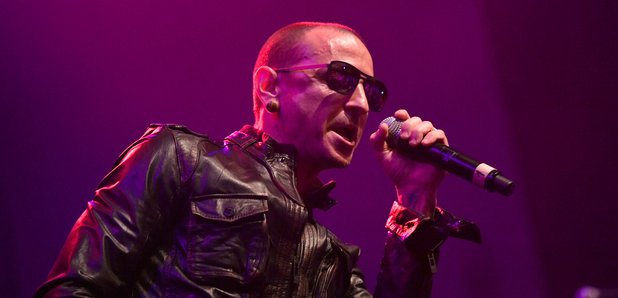 The Linkin Park frontman was laid to rest this weekend.
Linkin Park frontman Chester Bennington has been laid to rest in a private ceremony in Los Angeles.
The funeral took place at South Coast Botanic Gardens - near Bennington's home in Palos Verdes, Los Angeles, where he died by suicide earlier this month - on Saturday (29 July) with just a few hundred people in attendance, according to TMZ.
Bennington's family wanted a private memorial for the 41-year-old musician and the service was attended by family members, friends, bandmates and artists he had worked with over the years.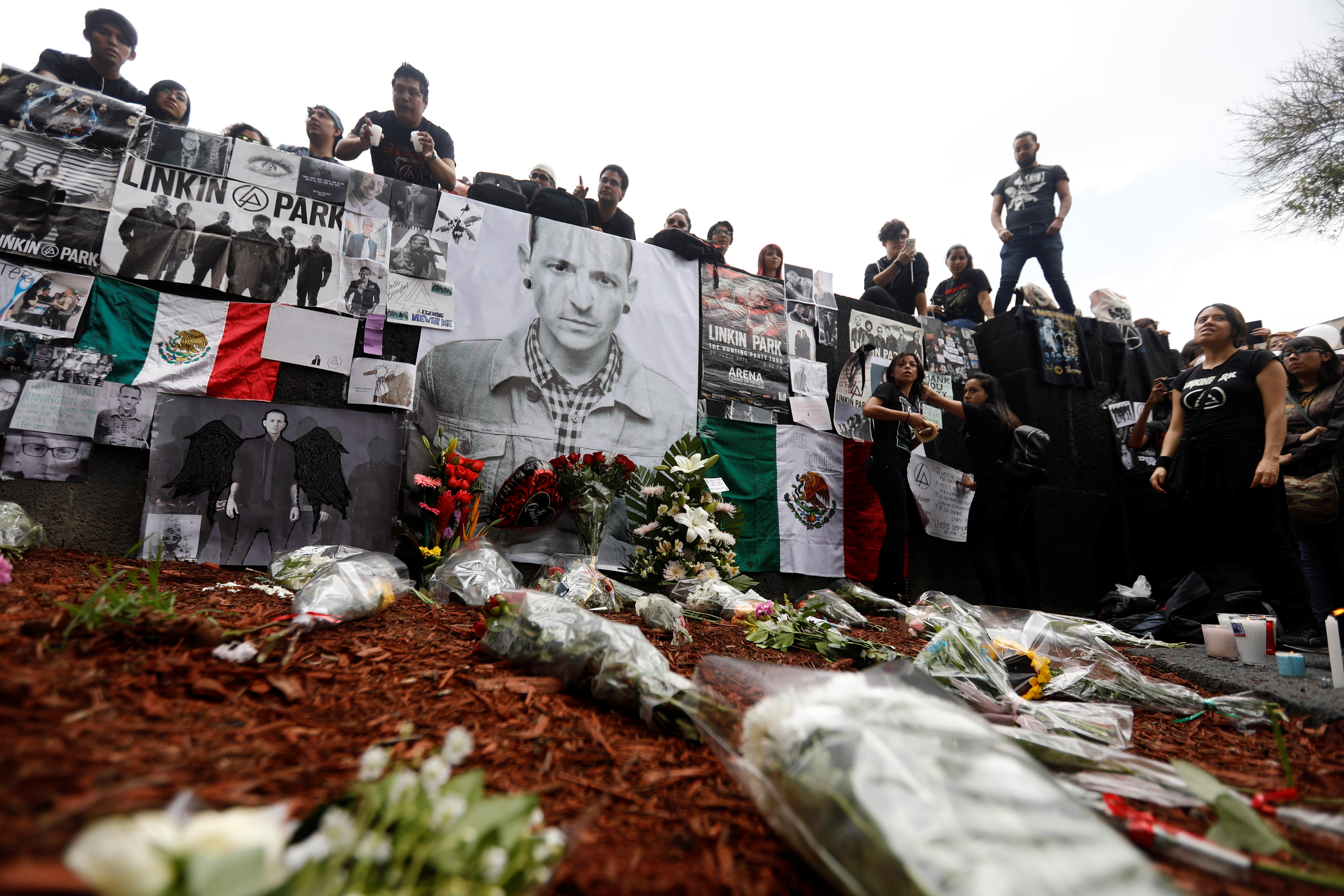 Although fans could not attend the Palos Verdes funeral, Linkin Park's Mike Shinoda recently shared details of worldwide memorials for his late bandmate.
In his Instagram post - which offered fans an update in the week since Chester's passing - Mike also thanked their followers on behalf of his band mates Brad Delson, Dave Farrell, Joe Hahn and Rob Bourdon for their support during the difficult time.
Mike wrote: "One week. Feels like forever. I'm here for a couple updates. I know these links aren't clickable. Just type them out in your browser; they're easy to remember.
"1.) If you need a (local) place to celebrate Chester, look to tiny.cc/lpmemorial and all the amazing fan sites I've previously mentioned.
"2.) If you're having suicidal thoughts, go to chester.linkinpark.com
"3.) If you're going to buy merch in honor of Chester, consider who the purchase benefits. Don't give money to scumbag bootleggers and opportunists. Linkin Park official merchandise is at store.linkinpark.com
"4.) If you want to donate in honor of Chester, do it at musicforrelief.org
"5.) Brad, Joe, Rob, Dave, and I love you all very much. Thank you for respecting our privacy during this extremely difficult time."

Linkin Park's Dave Phoenix also paid tribute to his "loyal friend", taking to Twitter to thank their fans for the "outpouring of love and kindness".
He wrote: "It goes without saying, this last week has been extremely difficult. The outpouring of love and kindness I've received from friends and fans from all over the world has been incredible. I wish I could personally thank every one of you for your love and support.
"A huge part of Chester's legacy will be the memories we hold of him in our hearts. He was an enthusiastic, playful father. An honest, and passionate musician, and a loyal friend. I've been touched to see memorials that have been held worldwide."
It goes without saying, this last week has been extremely difficult. The outpouring of love and kindness I've received from friends and (1)

— Dave Phoenix Farrell (@phoenixlp) July 29, 2017
Fans from all over the world has been incredible. I wish I could personally thank every one of you for your love and support... (2)

— Dave Phoenix Farrell (@phoenixlp) July 29, 2017
A huge part of Chester's legacy will be the memories we hold of him in our hearts. He was an enthusiastic, playful father... (3)

— Dave Phoenix Farrell (@phoenixlp) July 29, 2017
An honest, and passionate musician, and a loyal friend. I've been touched to see memorials that have been held worldwide. (4)

— Dave Phoenix Farrell (@phoenixlp) July 29, 2017