The Chemical Brothers Predicted The Pepsi Ad in 1999...
6 April 2017, 12:09 | Updated: 6 April 2017, 18:06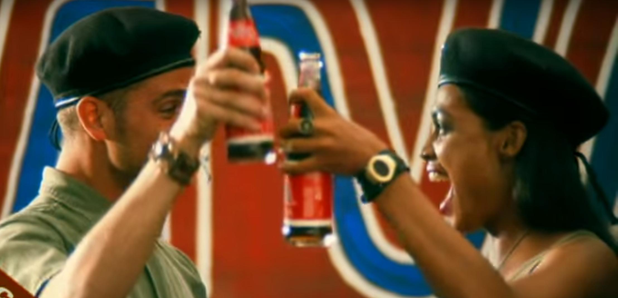 Rosario Dawson - who starred in the duo's Out Of Control video - called the advert "eerily reminiscent" of her cameo.
Pepsi's controversial advert came under fire yesterday for its "tone-deaf" political theme, but thanks to Rosario Dawson, it may stand accused of plagiarism too.
The Chemical Brothers' Out Of Control video from 1999 - which stars the Sin City actress - sees her pacify a riot police officer with a bottled soft drink much like Kendall Jenner does in the Pepsi Ad.
Watch the video here:
Eerily reminiscent of Chemical Brothers"Out Of Control"vid we shot in Mexico City ~15 yrs ago sadly minus the point: https://t.co/LTI9mJ7zjS https://t.co/DqBjKdQylS

— Rosario Dawson (@rosariodawson) April 4, 2017
Spooky.
After facing a huge backlash online, Pepsi has since apologised for their video and pulled "any further roll-out" of the advert. See their full statement here:
April 5, 2017
Watch the original Pepsi advert here: