Central London Record Store 'On The Beat' Put On eBay
5 November 2013, 16:38 | Updated: 5 November 2013, 16:42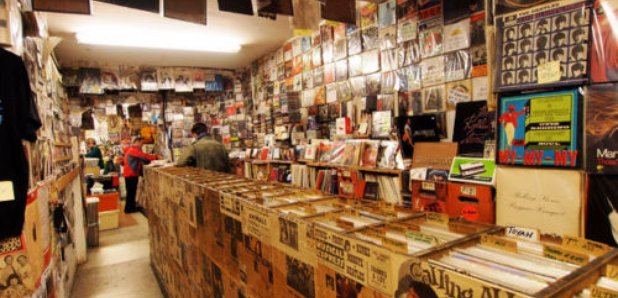 Central London record store On The Beat Records has been put on eBay with an asking price of £300,000.
There are 20 days left on the online auction for the shop on Hanway Street.

Speaking to Radio X Tim Derbyshire from the store said they just felt it was time for "some new blood" to take over its running.

In a description on the auction page it's described as an opportunity to live the High Fidelity lifestyle (a reference to the book by Nick Hornby).
"If you're at the stage in your life when you don't have to worry about making money but can live the bohemian life, meet interesting people every day and the occasional pop or rock star, here's your chance to take over the oldest record shop in the centre of Swinging London," it continues.

"It's been there for five decades, right in Soho and just around the corner from Tin Pan Alley. A vinyl treasure trove with a pulsing, groovin' history steeped in its very walls. You can make history and take it over!"

You can find the auction here>>