Carrie Fisher's Funeral To Be Held This Week
3 January 2017, 10:54 | Updated: 3 January 2017, 11:24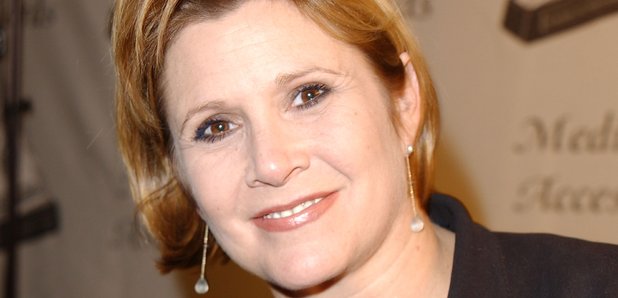 The late Star Wars actress will be laid to rest on Thursday, alongside her mother Debbie Reynolds.
Carrie Fisher's funeral is to be held on Thursday 5 January, according to her family.
The actress, best known for her role as Princess Leia Organa in the Star Wars series, died aged 60 on 27 December after suffering a heart attack on a flight from London to Los Angeles. Her mother Debbie Reynolds, who died the following day, is expected to be laid to rest at the same time.
The private ceremony will see the mother and daughter buried next to each other at Forest Lawn Memorial Park in Glendale, California. However, a source close to the family has told Entertainment Tonight that a public service is likely to take place in the near future.
Carrie's half-sister Joely Fisher has paid tribute to the actress in a piece written for The Hollywood Reporter.
She wrote: "During our transcontinental chat before Carrie's fateful flight from London to LA, we promised we'd spend Christmas together.
"It's a promise we kept, although not in a way either of us had anticipated. Throughout the holiday, I sat by her side in a hospital room filled with a cacophony of sounds made by the machines keeping her barely alive.
"Debbie, of course, was there as well. She told me that she'd been praying for my time. More time for Carrie, for herself and for Connie. I knew if those prayers weren't answered, Debbie might very well join her daughter."
Joely said that the family will stand by Carrie's 24-year-old daughter Billie Lourd.
She explained: "She would have wanted us to celebrate her life, her words and for Billie to be whole. In time she will be. She is smart and soulful and magic."