Carrie Fisher Suffers Heart Attack On Flight
24 December 2016, 01:12 | Updated: 24 December 2016, 01:24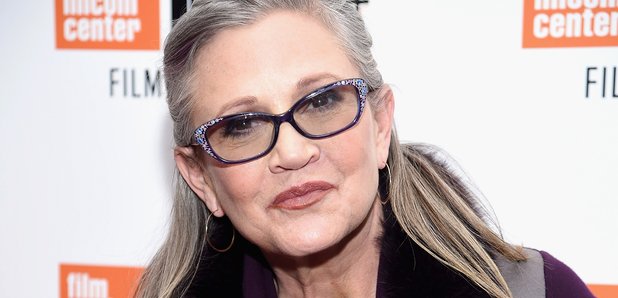 The Star Wars actress is "out of emergency" after being taken ill on a plane heading to Los Angeles.
Star Wars actress Carrie Fisher is reported to be "out of emergency" after she suffered a heart attack on a flight to Los Angeles.
Her brother Todd Fisher told The Hollywood Reporter that his sister had been stabilised but could not comment further.
The 60-year-old, who is best known for her role as Princess Leia Organa in the multi-million dollar movie franchise, was travelling back to LA from London when she was taken ill.
Eyewitnesses say Fisher had stopped breathing and was given treatment by other passengers, who happened to be medical professionals. Fellow passenger Anna Akana tweeted: "Don't know how else to process this but Carrie Fisher stopped breathing on the flight home. Hope she's gonna be OK ...
"So many thanks to the United flight crew who jumped into action, and the awesome doctor and nurse passengers who helped…"
TMZ report that the actress is currently on a ventilator at UCLA Medical Centre. with her daughter Billie Lourd and her French bulldog Gary by her side.
Her Star Wars co-stars have been tweeting their best wishes, including Mark Hamill who plays Luke Skywalker and Peter Mayhew, who is better known as the man behind Chewbacca.
as if 2016 couldn't get any worse... sending all our love to @carrieffisher

— Mark Hamill (@HamillHimself) December 23, 2016
Thoughts and prayers for our friend and everyone's favorite princess right now.. @carrieffisher

— Peter Mayhew (@TheWookieeRoars) December 23, 2016