Carrie Fisher Had Cocaine, Heroin & MDMA In System, Autopsy Reveals
20 June 2017, 10:00 | Updated: 20 June 2017, 10:46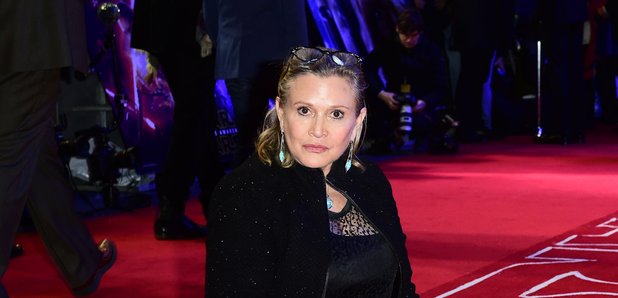 It has been ruled that the Star Wars icon died from sleep apnea.
Carrie Fisher tragically passed away in December last year aged 60, and though it was believed at the time that her death was due to a cardiac arrest, a Los Angeles County Coroner report has stated her cause of death was sleep apnea.
The Associated Press reports that the full coroner's report has been released and states that cocaine plus "traces" of heroin and MDMA (also known as ecstasy) were found from samples taken when the star arrived at a Los Angeles hospital following her hospital admission.
TMZ adds that morphine, codeine and oxycodone were also found in Fisher's system.
However, the L.A County Court's statement is believed to have listed heart disease and drug use as those "other conditions" that caused her death, although the medical examiner has yet to decipher whether the drugs were significant enough to kill her.
Fisher's daughter, Billie Lourd, 24, spoke out about her late mother's battle with drug addiction and mental illness throughout her "entire life".
In a statement to People, the blonde-haired beauty said: "My mom battled drug addiction and mental illness her entire life. She ultimately died of it. She was purposefully open in all of her work about the social stigmas surrounding these diseases.
"She talked about the shame that torments people and their families confronted by these diseases. I know my Mom, she'd want her death to encourage people to be open about their struggles. Seek help, fight for government funding for mental health programs. Shame and those social stigmas are the enemies of progress to solutions and ultimately a cure. Love you Momby."
Carrie Fisher's brother, Todd Fisher, told The Associated Press: "There's nothing about this that is enlightening," adding: "I am not shocked that part of her health was affected by drugs. If you want to know what killed her, it's all of it."