Canadian Police Apologise For Nickelback Drink Driving Post
6 December 2016, 16:17 | Updated: 6 December 2016, 16:35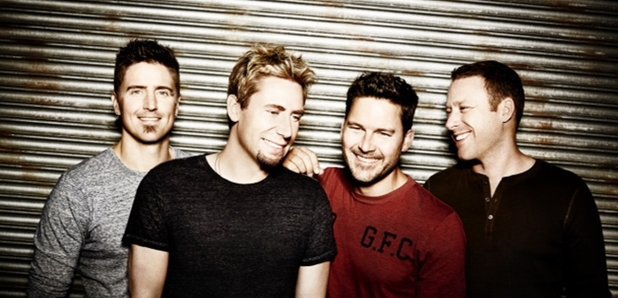 The Kensington Police Service have said sorry for making light of drinking and driving.
Last week it was reported that Canadian police threatened to play Nickelback to anyone arrested for drink driving.
However, after facing backlash from some who thought it made light of drink driving (and the Canadian band), the Kensington Police Service have issued a statement of apology for their remarks.
Constable R. Hartlen, who created the original post wrote: "So what do you do when you use a joke to carry a message, but the message turns into the joke?
"The other day I created a post in the hopes of bringing awareness to Drinking and Driving and in doing so I suggested that I would be playing Nickelback in the back of my cruiser for those that made the ill advised decision to Drink and Drive and had been apprehended for the same. At the time I thought this was a great idea, all pure intentions, get the message out".
He added: "Well, as we have seen, our little post became an international story. And somewhere in the noise, the message of Don't Drink and Drive was overshadowed by negativity towards the band I said I would play if you did."
See his full post here:
The Constable added that he'd reached out to the band themselves, and agreed to take down the post, while working on an alternative anti-drink driving campaign.
Hartlen explained: "So instead of just walking away from my misstep, I have reached out to Nickelback. To Chad, Ryan, Mike and Daniel. I have reached out to their families and offered my apologies but I still have a strong belief in the original message of Not Drinking and Driving. And as we spoke I found out some wonderful news. They feel just as strong about it as I do. So we decided it was best to take down the original post.
"Now moving forward, instead of anyone being the butt of a joke, Kensington Police Service will be launching a new Anti Drinking and Driving message. One that embraces all Canadians and with a united voice we will shout back against Drinking and Driving. We will work to help many, not shun a few."
Despite their apology, the police department seemed to have the support of most people in the comments section, who saw the joke for what it was.
See some of their comments here: