Cabbage Respond To Sexual Assault Claims At Kasabian Gig
20 April 2017, 15:06 | Updated: 20 April 2017, 17:52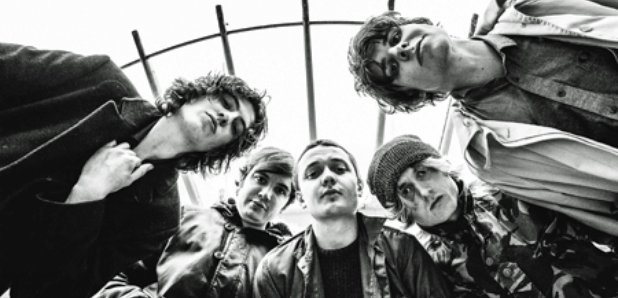 The Manchester band took to Twitter to deny the accusations made against their frontman Lee Broadbent.
Cabbage have made a statement following claims surrounding their support performance at Kasabian's O2 London Forum gig last night (19 April).
Nicole S. Rushworth, who was at the gig, took to Twitter to claim that frontman Lee Broadbent "sexually assaulted" a young fan who was with her father, writing: "he proceeded to put his hand down his trousers, fondle himself, then rub his hand on the girl, ragging on her hair. Basically forcing her face first into his crotch."
See her tweet in full:
A few words on the behaviour of @ahcabbage last night at @KasabianHQ, please suppprt @safegigs4women to encourage a safer gig environment pic.twitter.com/xXujlsS8EC

— Nicole S. Rushworth (@NicoleSR1) April 20, 2017
However, the Manchester band have since responded to the claims and completely denied the accusations against their frontman in a tweet entitled: "Our words on last night's events".
Taking to their official Twitter, they wrote: "We completely deny the accusations put against Lee this morning. His hands were never down his trousers – although he did go down to the barrier to interact with the crowd, as he does at all Cabbage shows. After a complaint was made, Lee took it on himself to apologise, which is what any decent person would do if he learns that someone has been offended. Lee met with them, discussed the situation and hands were shaken before father and daughter left and then they stayed for the rest of the show."
They concluded: "We 100% support Safe Gigs For Women and everyone. Love Cabbage."
See Cabbage's full post here:
Our words on last nights events. pic.twitter.com/N281ZMTZPr

— CABBAGE (@ahcabbage) April 20, 2017
For more information or advice on safety at gigs, visit sgfw.org.uk