Buzzcocks man claims punk was born in Manchester, NOT London
11 February 2016, 12:54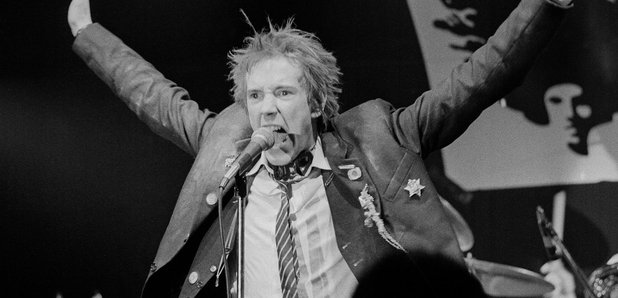 The band's guitarist Steve Diggle has said in an interview that the Sex Pistols didn't have a "scene" until they headed to the North West.
Speaking to SideStory, the musician - who played on Buzzcocks classics like Ever Fallen In Love With Someone You Shouldn't Have? and wrote Harmony In My Head - said it was only when the Pistols performed in Manchester that they understood that a whole movement was happening across the country.
Pete Shelley and Howard Devoto of the Buzzcocks went to see the young Sex Pistols in February 1976 and were so impressed they arranged for the band to play a show at Manchester's Lesser Free Trade Hall that June.
"We brought the Pistols to Manchester, and we put the provinces on the map," says Diggle. "A lot of people think that punk and The Sex Pistols started in London, but it wasn't until they got to Manchester that they realised there was a scene going on.
"You know, they say Jesus was born in Bethlehem – well punk was born in Manchester. Those early gigs crystallised it all."
Buzzcocks were supposed to play at the show, but a couple of the musicians had quit and it was at this show that Diggle met the other members of the band. Also at the show were a whole host of superstars-in-waiting, who were inspired to get up and make music themselves.
"There weren't many people at that gig, it's true," Diggle recalls ."But members of Joy Division were there, and members of the Smiths. I'm not sure about Mick Hucknall [of Simply Red]… he may have been.
"But I wanted to form a different band, so I was there to meet someone else. And Howard and Pete were there to meet somebody else, too, but they met me."

This does beg the question - did Manchester create the scene, or simply fan the initial spark? There's no doubt that the Sex Pistols were a combination of the London fashion scene and manager Malcolm McLaren's experiences managing pre-punk rockers The New York Dolls in the States.
After Johnny Rotten and co visited Manchester, the seeds of a whole movement were sown, so it's up for debate whether or not punk and the Pistols would have taken off without the support of the Northern fans.
And it's a debate that will no doubt rage on…