Watch Liam Gallagher's Hilarious BRITs 2010 Backstage Rant
22 February 2017, 13:44 | Updated: 23 February 2017, 18:49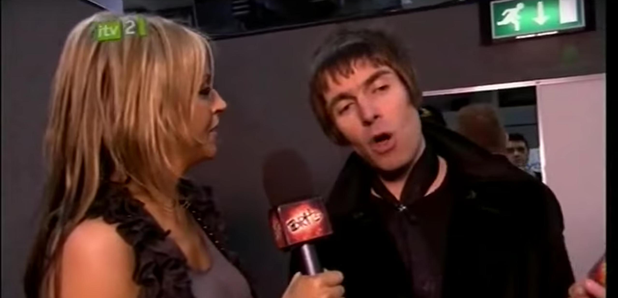 Look back as the Oasis legend is interviewed by then-wife Nicole Appleton.
The BRIT Awards have often been criticised for losing its edge, but back in 2010 Liam Gallagher was very much representing for rock 'n' roll.
Turning up to accept the BRITs Album of 30 Years award for Oasis' (What's the Story) Morning Glory?, Gallagher stopped by for an interview with then-wife Nicole Appleton and her All Saints bandmate Melanie Blatt, who were presenting for ITV2 backstage.
What follows is what can only be described as peak Liam Gallagher. So sit back, relax, and watch their ridiculous exchange, courtesy of Vinicius Sena:
When asked about receiving the gong, Gallagher admitted he didn't think Oasis should have won, adding: "But if we are fuckin' going to get invited then I will turn up and have it. I am going to fuckin' like play the game."
Then he launched into a rant about accidentally pushing someone over who's silver, (believed to be a model who was painted to resemble the BRITs statue) and it all gets a bit abstract from there.
After some more ranting, the Supersonic singer declared: "Now can we all take some class A drugs?" before the the camera returns to an embarrassed-looking Caroline Flack and Rufus Hound.
Judging from the Oasis man's acceptance speech, where he gave the BRIT Award away and threw his mic into the crowd, he probably ended up taking his own advice...
Photo: YouTube/Vinicius Sena/ITV2