Can You Believe These Bands Have Never Won A BRIT Award?
22 February 2017, 18:00 | Updated: 23 February 2017, 18:48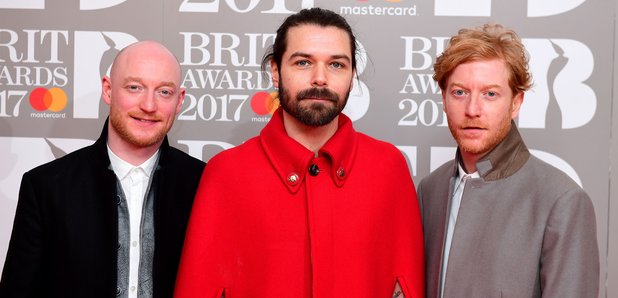 Well, not yet, anyway. These 10 legendary acts haven't been honoured at the annual celebration of British music - for shame! Sort it out! Etc!
The Smiths

If there was any band that were the polar opposite of what the BRIT Awards represented in the 80s, it was the 'Miffs. The epitome of indie, they split before a major label got its hooks into them. Not that time hasn't mellowed Morrissey's stance: in 2015, he wrote: "The BRIT Awards have come to define what is neither talent nor star, having paid no attention to what is true. Therefore, not having accepted a Brit Award indicates classical value for any artist who takes their music seriously". Ouch.
Biffy Clyro
The Scottish trio were nominated in 2011 for Best British Group losing out to - get this - Take That! Luckily, they have been put forward in the same category in 2017. 'MON THE BIFF. You can do it this year!
The Stone Roses

The legendary Mancs were nominated for Best British Breakthrough Group in 1990, but sadly lost out to Lisa "Been Around The World And I-I-I I Can't Find My Baby" Stansfield. They were up for Best British Group in 1991, but were pipped at the post by The Cure (although, to be fair, neither group had a studio album out in 1990).
The Clash

Still an active unit when the awards started up in earnest in 1982, but Joe Strummer's mantlepiece remained unsullied by a BRITs trophy.
Sex Pistols

A lifetime achievement award for the punk pioneers was "discussed" in 2006, but nothing has turned up since.
Suede

Brett Anderson and his colleagues appeared at the 1993 ceremony to perform Animal Nitrate in an attempt to champion new music. But a proper award has not been forthcoming. Anderson has since said: "I've never felt more out of place then that time we played at the BRITs. It was so ridiculously corporate."
The Rolling Stones

Can you believe that Mick, Keef, Ronnie and Charlie haven't been given an Lifetime Achievement Award? Come on, BRIT boffins, sort it out!
Primal Scream

Nominated for Best British Rock Act in 2004, but were beaten by The Darkness. Noel Gallagher has called this state of affairs "a disgrace".
Pulp

Nominated FOUR times in 1996 (for album, group, single and video), but went home empty handed. After Jarvis Cocker's antics at the end of the show, where he waved his bum at the crowd during Michael Jackon's performance, we don't think they'll be asked back.
Radiohead

The band have been nominated SIXTEEN TIMES for an award and have yet to win a single one. Could 2017 see them finally walk off with Best British Group. COME ONNNNNNN….