BRITs To Honour David Bowie, George Michael & George Martin
13 January 2017, 11:22 | Updated: 13 January 2017, 11:30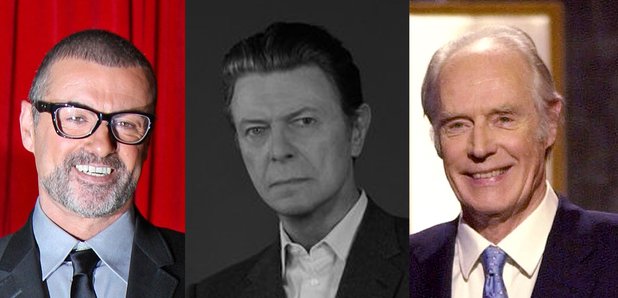 According to reports, the awards ceremony is planning a "tearjerker" of a tribute this year.
The 2017 BRIT Awards is reportedly set to feature "tearjerker" tributes to David Bowie, George Michael and George Martin.
The prestigious awards ceremony is to give the Starman -who died on 10 January 2016- his second major salute after Lorde paid homage to him at the ceremony last year.
It is thought that Bowie is also expected to be a big winner on the night as he is reportedly in the running for British Male and Album of The Year.
Freedom singer George Michael - who was found dead at his home in Oxfordshire at the age of 53 last month - is also to be remembered along with the legendary Beatles producer, George Martin, who passed away, aged 90, in March.
A source told The Sun newspaper: "After so many huge losses last year the organisers thought it was only fitting that they paid tribute properly.
"The focus is purely on home-grown stars, specifically David Bowie, George Michael and George Martin, who have all won BRITs in the past.
"It has not been decided yet what form the tribute will take but it's going to be a tearjerker.
"There won't be a dry eye in the room."
At last year's ceremony Bowie's close friend Gary Oldman accepted the BRITs Icon Award on behalf of the family of the Heroes star - who was 69-year-old when he died - and revealed that Bowie kept up a positive outlook right until the end of his life.
Watch his speech here:
"He was the very definition, the living embodiment of that singular word; icon." - Gary Oldman https://t.co/R8sYJ25ffy

— BRIT Awards (@brits) February 24, 2016
Following the actor and Annie Lennox's tributes, Lorde took to the stage to perform an emotional rendition of Life on Mars?
See The full BRIT Awards 2016 David Bowie tribute here:
The BRIT Awards 2017, in association with MasterCard, will be held at London's The O2 on 22 February 2017.
Photo: PA/Press/PA