Brian Johnson May Be Able to Rejoin AC/DC, Says In-Ear Creator
6 May 2016, 10:42 | Updated: 6 May 2016, 17:43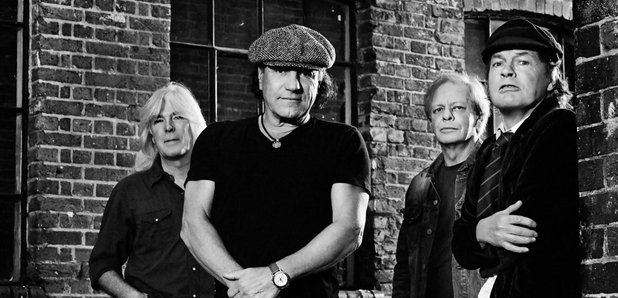 Meanwhile, Axl Rose makes his first video appearance with the band, and vows to do them "justice".
Brian Johnson may be able to rejoin AC/DC, according the creator of in-ear technology, Stephen Ambrose.
Back in March, the band announced that the Geordie singer would have to cease touring immediately, or "risk total hearing loss". However, as Guns N' Roses frontman Axl Rose prepares to fill in for the star this weekend, it appears there could be hope for Johnson's long-term touring future.
As reported by Blabbermouth, Stephen Ambrose - the founder of Asius Technologies and the inventor of in-ear monitors - has released an "open message" to the Back In Black singer, which explains why he could eventually return to the stage.
Watch his video explaining why below:
According to Ambrose, he realised his earlier invention of in-ear monitors could "cause permanent hearing loss," so he stopped manufacturing the devices in the '90s so he "could make (his) invention safer."
The creator, who teamed up with the National Health Organisation and 64 Audio to create the ADEL (Ambrose Diaphonic Ear Lens), now says it could help Brian Johnson's "return to the stage."
In the video Ambrose addresses the singer, saying: "Brian, I introduced Guns N' Roses to in-ear monitors in the 1990s and I'm a big fan of Axl Rose's voice, but I'm with Roger Daltry on this.
"I really can't imagine anyone but you singing Back In Black or any thing for that matter."
Ambrose's video goes on to show his devise being tested on people with significant hearing loss, provoking an emotional response in some of the participants.
Meanwhile, Axl Rose has appeared in his first video with the band, as they gear up for their first show together, which takes place in Lisbon, Portugal this weekend.
Watch it below: