Bono: U2's free album on iTunes "is rock 'n' roll"
12 October 2014, 16:58 | Updated: 12 October 2014, 17:03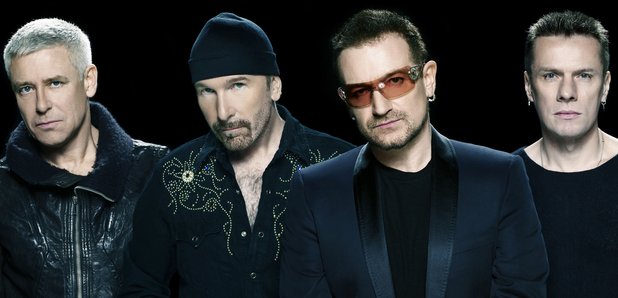 The Irish band have been explaining some of the reasoning behind releasing their new album Songs Of Innocence free via iTunes.
While there was much controversy from people who were alarmed to see the band's latest LP magically appear on their Apple devices last month, Bono claims it's all part of the rock and roll story.

Speaking to The Guardian this weekend, he said: "Intimacies through large public address systems is what we do. That's what rock'n'roll is!

"This is not a poetry reading. I didn't abandon ship on the rest of my life for that. I abandoned ship because I heard Joey Ramone singing about his neighbourhood at deafening volume. That's the thing."

However, The Edge added: "I absolutely had my doubts about it before we did it, and after, but it was the right thing to do. It was an opportunity that will only ever come around once for anybody. I don't think anyone would want to do it again."

Meanwhile, drummer Larry Mullen commented that he "couldn't give a shite" about the controversy.