Bono Still Can't Play Guitar After Bike Fall
1 May 2015, 13:30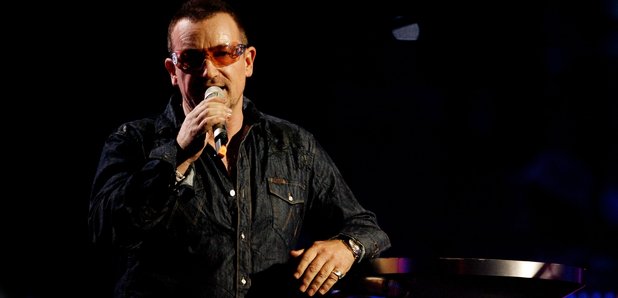 U2's lead singer is still suffering after falling off his bike in November, saying he can't play guitar on the band's upcoming tour because of his injuries.
Bono has revealed that falling off his bike late last year is still taking its toll on his body, with the U2 singer unable to play the guitar any more.

The band are about to set out on the Innocence + Experience tour but Bono says it could be months before he knows how badly he's hurt himself. He's currently unable to bend two fingers on one hand and his other hand still feels stiff.

"It feels like I have somebody else's hand," said Bono.

"I really used to think that my head was harder than any surface it came in contact with, and I don't anymore," he said. "I didn't come off a Harley-Davidson. I came off a push bike and smashed myself to bits. There is no glory here."

It could take 13 months for Bono to know just bad the damage is, by which time they'll be on the road with their tour.