Bono seriously hurt in bike crash
17 November 2014, 13:58 | Updated: 17 November 2014, 14:02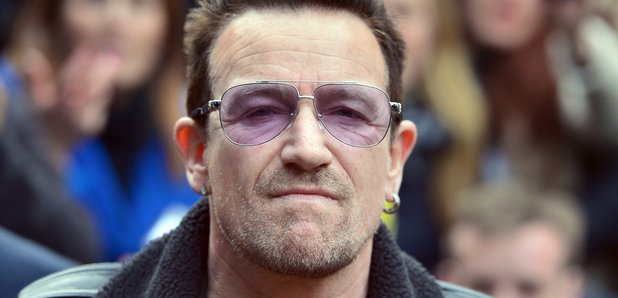 U2 lead singer Bono will need surgery after falling off his bike in Central Park, one day after he took part in Band Aid 30.
He flew back to New York after visiting London to record his lines on Saturday, but the fall has left him unable to play live.

The band were due to begin a week-long residency on The Tonight Show with Jimmy Fallon, one of the biggest chat shows in the US.

"We're sure he'll make a full recovery soon, so we'll be back!" promised the rest of the band on their website.

Just last week, the rear hatch blew off a private jet that Bono was flying on. Two suitcases fell out of the plane, but nobody was hurt.