"There Is No End To Grief": Bono Lays Tribute At Memorial For Nice Victims
25 July 2016, 10:15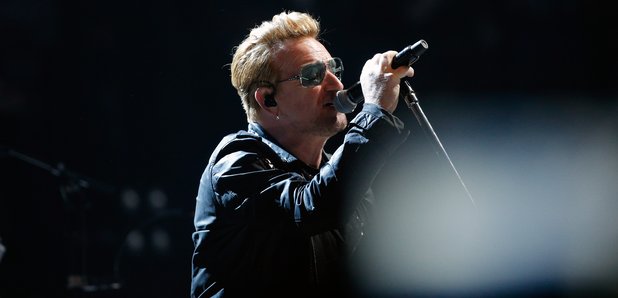 The U2 frontman laid flowers and a note with the band's lyrics at the scene of the Bastille Day terror attack.
Bono has visited the site of the Bastille Day terror attack in Nice.
As reported by the Daily Mail, the U2 frontman returned to the region to leave a tribute at the scene where 84 people tragically lost their lives this month.
Dressed in all-black, the Irish rocker laid flowers and a note which referenced U2's California track, writing: "There is no end to grief that's how I know there is no end to love. Bono. With respect for lives lost here on 14/7/16".
See the rock star lay flowers below:
#Bono leaves tribute with his own heartfelt song lyrics written in a note to Nice victims.... https://t.co/j1zAFd1Ph5

— Bono Street Team (@bonostreetteam) July 23, 2016
Last week it was reported that the 56-year-old was caught up in the attacks himself, after dining with friends in a seafront restaurant nearby.
Anne-Laure Rubi - owner of La Petite Maison - told La Parisienne magazine: "Suddenly I saw people running, without shouting. It was a silent panic - it was extraordinary".
Talking about the restaurant going into lockdown from 10.30pm, Ms Rubi revealed that the U2 frontman had to hide "like everybody else," "had to put his hands on his head, and was told to remain calm".
Bono - who owns a home in the nearby town of Eze - was eventually rescued by armed officers who led him to the nearby Massena square.

Listen to U2's California below: