Bono Isn't Happy With One Of U2's Biggest Tracks...
21 July 2017, 13:33 | Updated: 21 July 2017, 13:55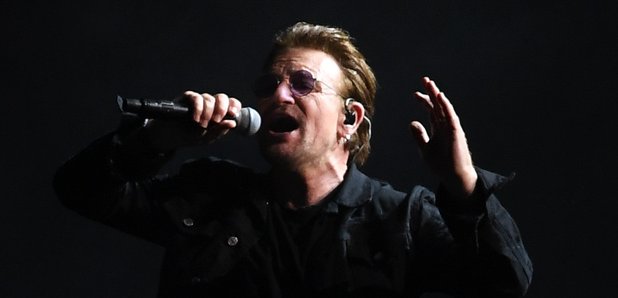 The Irish frontman has revealed he thinks he could have done better on Where The Streets Have No Name.
U2's hit single Where the Streets Have No Name is "unfinished", according to Bono.
It may be one of their biggest anthems, and the the opening track on their seminal The Joshua Tree album, but the Irish rocker reckons there's room for improvement.
The 57-year-old told Beats 1: "Musically it's great and the band deserve credit for that, but lyrically it's just a sketch and I was going to go back and write it out."
Watch them perform The Joshua Tree track at Twickenham Stadium:
Meanwhile, The Edge - whose real name is David Evans - happens to disagree with his bandmate.
"I love the track, myself," he gushed. "I disagree with Bono. He's very hard on himself."
Asked what he would like to change about the single, Bono said: "'Where The Streets Have No Name' is not a great lyric.
"I just wouldn't have rhymed 'hide' with 'inside'. I knew I could write that better."
Bono might not rate The Joshua Tree track, but he has millions of fans might just disagree with him, especially after seeing them play the album's 30th anniversary tour.
Watch them walk on to Sunday Bloody Sunday at Twickenham Stadium:
One highlight of their shows included Noel Gallagher's return to the stage to sing Don't Look Back In Anger with the band, as a tribute to the victims of the Manchester and London terror attacks and the Grenfell Fire victims.
Watch it here: