Don't Be Insulted Brentwood, It's Not The First Time Bob Geldof's Done That Speech...
22 July 2016, 13:10 | Updated: 22 July 2016, 13:29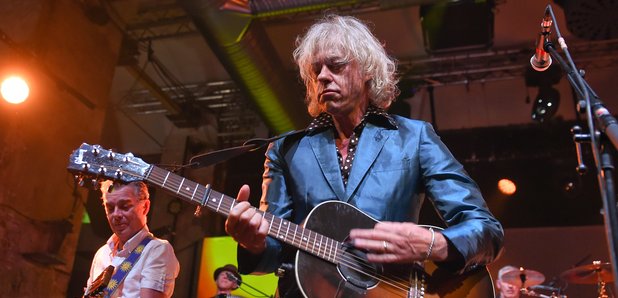 According to reports, hundreds of fans walked away from Boomtown Rats' set due to the frontman insulting the crowd.
Hundreds of fans are reported to have walked away from Boomtown Rats' set at Brentwood Festival in Essex, after Bob Geldof insulted them in a foul-mouthed rant.
According to the Daily Mail, the I Don't Like Mondays singer took to the stage, calling the band "mega" while calling out the crowd for wearing "wall-to-wall Primark".
See footage from the event, posted on YouTube, by Sarah Stewart below:
However, the crowds at Brentwood needn't have felt so insulted, because Bob Geldof has given a very similar rant before, using it as his opening speech before the band play.
This video, from their show at Blackpool's Rebellion Festival in 2015, sees the 64-year-old praising his "f*** off, pretend snakeskin suit" while berating the crowd for wearing matching band t-shirts.
See the clip, uploaded by Buttz Yodels, below:
Unsurprisingly, he got booed back then too.