Why Bob Dylan Won't Attend The Nobel Prize Ceremony...
17 November 2016, 11:37 | Updated: 17 November 2016, 11:44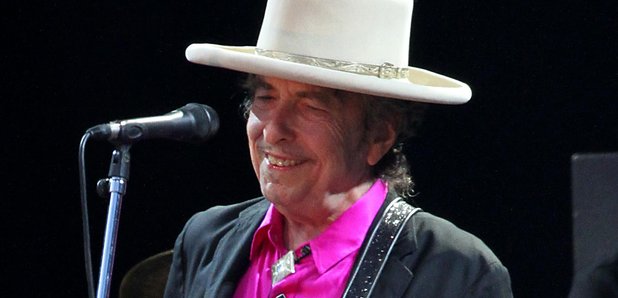 The Swedish Academy has confirmed the Blowing In The Wind singer has "pre-existing commitments".
Bob Dylan won't be collecting his 2016 Nobel Prize in Literature in person, the Swedish Academy has confirmed.
According to the institution, the singer-songwriter will not be attending next month's award ceremony on 10 December due to "pre-existing commitments".
The star initially came under fire for taking over two weeks to acknowledge and accept his win, which was announced on 13 October 2016 for "creating new poetic expressions within the great American song tradition".
BREAKING 2016 #NobelPrize in Literature to Bob Dylan "for having created new poetic expressions within the great American song tradition" pic.twitter.com/XYkeJKRfhv

— The Nobel Prize (@NobelPrize) October 13, 2016
The Academy's statement reads: "Yesterday evening the Swedish Academy received a personal letter from Bob Dylan, in which he explained that due to pre-existing commitments, he is unable to travel to Stockholm in December and therefore will not attend the Nobel Prize Ceremony.
"He underscored, once again, that he feels very honored indeed, wishing that he could receive the prize in person."
They continued: "That laureates decide not to come is unusual, to be sure, but not exceptional. In the recent past, several laureates have, for various reasons, been unable to come to Stockholm to receive the prize, among them Doris Lessing, Harold Pinter, and Elfriede Jelinek. The prize still belongs to them, just as it belongs to Bob Dylan."
However, the Academy added that Dylan would fulfil his responsibility to give a Nobel Lecture, which is the "only requirement" of winning the prize.
The concluded: "We look forward to Bob Dylan's Nobel Lecture, which he must give – it is the only requirement – within six months counting from December 10, 2016.
"More information will follow on Friday, November 18."
This week, the Nobel Prize also announced that Sting would be playing the Nobel Peace Prize Concert, which takes place in Oslo on 11 December 2016.
Sting joins the Nobel Peace Prize Concert December 11 in Oslo! https://t.co/aNyakU7OoA

— The Nobel Prize (@NobelPrize) November 15, 2016