Blur, Oasis And Radiohead Set For Kill Your Friends Soundtrack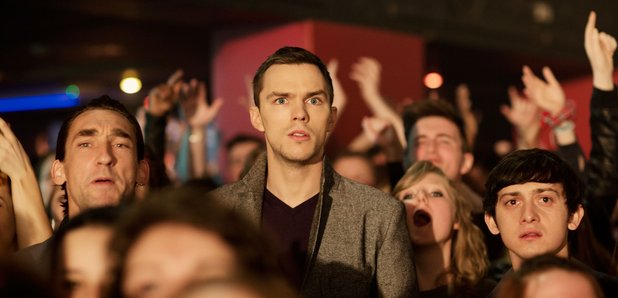 The film based on John Niven's dark novel has unveiled the details of its killer soundtrack.
Details of the Kill Your Friends soundtrack have been released. The 90s 'Britpop thriller' will feature tracks from the era including Beetlebum by Blur, Karma Police by Radiohead and Cigarettes & Alcohol by Oasis.
Based on John Niven's dark novel of the same name, the film will also feature music from the likes of The Prodigy, The Chemical Brothers and Echo and the Bunnymen, as well as contemporary band Royal Blood.
The film, starring Nicholas Hoult, is out in cinemas on 6 November.
Watch the trailer below:
See the full tracklist:
Blur – Beetlebum
Rudimental (featuring John Newman) – Good Thing
Bastille – Overload
The Chemical Brothers – Setting Sun
Oasis – Cigarettes & Alcohol
Echo and the Bunnymen – The Killing Moon
Radiohead – Karma Police
Maxine Ashley – 6 Underground
Blue Boy – Remember Me
Ol' Dirty Bastard – Shimmy Shimmy Ya
Gang Starr – Blowin' Up The Spot
The Prodigy – Smack My Bitch Up
Frida Sundemo – Heroes
SASH! – Encore une fois (Future Breeze édit)
Doof – Suck My Dick
Songbirds – Sun Goes Down
Mark Morrison – Return of the Mack
Royal Blood – Blood Hands