Blossoms Want To Make A Film Starring Liam Gallagher
15 August 2016, 11:21 | Updated: 15 August 2016, 12:53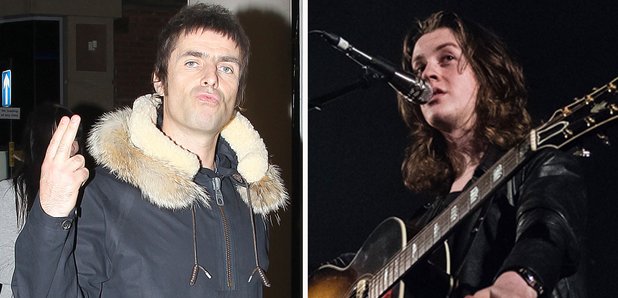 The band's frontman, Tom Ogden, has revealed his ambitions to depict the life of Stockport tennis player Fred Perry with Liam in the lead role.
They may have just scored a UK No.1 with their self-titled debut album, but Blossoms frontman Tom Ogden has already got his eye on the movie business.
In an interview with the Daily Star, the Charlemagne frontman shared his ambitions to make a film about fellow Stockport man and tennis star, Fred Perry- and has already sized up Liam Gallagher to play him.
"If we make any money from our album we'll fund a film about Fred Perry's years living in Hollywood.
"He was hated by all the film stars because he was a proper rock 'n' roller. Liam is the most rock 'n' roll lead singer of all time, so he'd be perfect."
He added: "If you've got a rock 'n' roll tennis player who's from a similar area of the country as Liam, it'd make sense to have him play Fred."
If that wasn't bizarre enough, the 23-year-old added that he'd want his "gritty" drama to be "one third Pixar cartoon" and feature and talking tennis ball..
The Getaway singer explained: "The film would be one-third gritty, Northern kitchen-sink drama, one-third drama about getting revenge on Wimbledon who disowned Fred for being a lad, and one-third like a Pixar cartoon, as we'd want an animated tennis ball playing Fred's best mate!"
Liam Gallagher might not be planning to kick off his acting career anytime soon, but he will be making it to the big screen, alongside his brother and former Oasis band mates.
The band's upcoming documentary, Supersonic - which comes Mat Whitecross and the team behind Amy - is set for UK cinemas in October 2016.
See the movie poster below: