Blossoms Say They're "Basic Bitches" But Fancy Their Chances Of UK No.1
11 August 2016, 13:31 | Updated: 2 August 2017, 14:59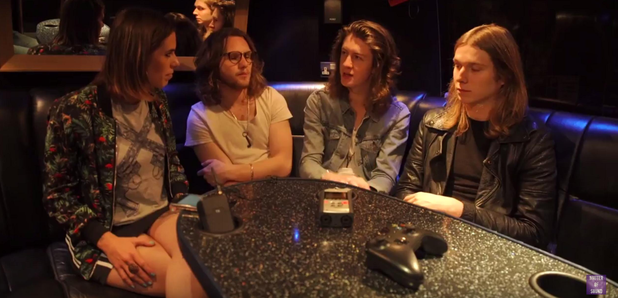 The Stockport outfit also talked about Viola Beach, who they fondly remember taking beers from their rider.
Blossoms reckon they've got every chance of scoring a UK No.1 with their debut album... as long as Frank Ocean doesn't release his LP.
Radio X's Hattie Pearson caught up with Myles, Tom and Joe from the band just after the release of their self-titled debut, and chatted about everything from their no-frills rider to their old touring buddies, Viola Beach.
Watch their interview below:
Talking about last week's No.1 album - the self-titled, posthumous release by Viola Beach - Blossoms spoke highly of the band, who tragically lost their lives earlier this year.
Fondly recalling the Warrington four-piece, who they say used to nick beers from their rider, Tom said: "They were just lovely lads. Just up for a good time and they loved every minute of it.
The Charlemagne singer added: "They put the work in after the show too, like we used to do. They were always at the merch table".
Talking about their no frills and no nonsense requirements on tour, the rockers revealed they love a can of Stella and plain sandwiches, with Tom adding: "We're basic bitches".
Photo: YouTube/Hattie Pearson