Blondie to receive NME Godlike Genius Award
3 February 2014, 18:32 | Updated: 18 August 2014, 15:20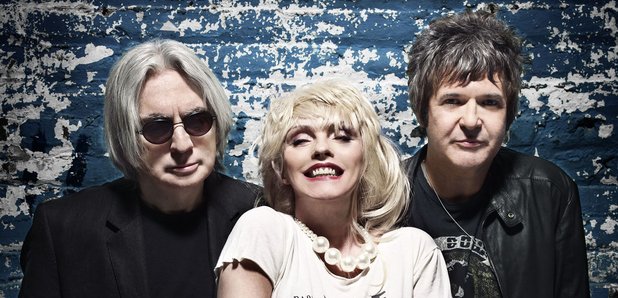 Blondie have been announced as the recipients of this year's Godlike Genius statue at the NME Awards 2014.
The band will pick up the award at the ceremony on Wednesday 26 February, as well as playing live.

"We've always had a special relationship with the UK and this is great," the band commented. "It's nice to be recognised and it's an outstanding list. To be honoured so nicely, and to play music. What could be better?"

Previous winners include The Clash, Paul Weller, The Cure, Manic Street Preachers, New Order & Joy Division, Dave Grohl, Noel Gallagher and last year Johnny Marr.

NME editor Mike Williams said, "As they celebrate their 40th anniversary, there could be no other band more worthy of being honoured as NME's Godlike Genius 2014 than Blondie.
"They re-wrote the rulebook in the late 70s by dragging punk rock to the top of the charts, and their classic songs still sounds as fresh as ever today.
"Everyone from Iggy Pop, Lily Allen, Lady Gaga and Julian Casablancas have looked to Debbie Harry for inspiration - she's the most iconic frontwoman rock'n'roll has ever produced.
"It goes without saying that NME is hugely proud, not to mention extremely excited, to be honouring her and Blondie with our most coveted award in 2014."

Arctic Monkeys lead the nominations for this year's NME Awards with an outstanding eight. Haim follow closely with six whilst Queens of The Stone Age, Lily Allen and Arcade Fire all have three.

Tickets go on sale at 9am on Wednesday (5 February).