Blink 182's Travis Barker Reveals How Tom DeLonge Feels About The New Line-up
29 April 2016, 14:30 | Updated: 2 August 2017, 15:00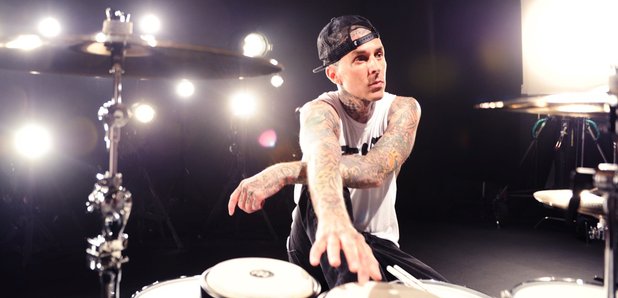 The drummer also told Radio X that he "feels great" about the new single.
Blink 182 officially unleashed Bored To Death, their new single which sees Alkaline Trio's Matt Skiba join Mark Oppus and Travis Barker in the place of Tom DeLonge.
Despite reports of an acrimony between DeLonge and the original members, Travis Barker insists there's no "bad blood" between them.
Speaking to Radio X, the drummer revealed: "There's no real bad blood. I think in the beginning both sides, both Tom and Mark and […] there was definitely some tension there, but things are cool.
"We've spoken since then and everyone's in agreement that we support one another."
Watch the lyric video to their Bored To Death single below:
Speaking about the new single, Barker added: "I feel great about it. It's one of the first songs we wrote.
"It's really cool you know and we were really happy with the song and in love with the song from the time we wrote the demo."
Bored To Death is the first track to be taken from their California album, which is set for release on 1 July.